Outdoor Wake Tech Learning Lab
Students use the resources of Wake Tech's campus habitats to research the environmental genetics and biodiversity of the Neuse River ecosystem. The work provides information about what species are present on campus, how they may be responding to urbanization of the greater Raleigh area and steps to conserve the habitat for the flora and fauna that call the campus home.
Students work in teams to isolate and characterize the species and and their biological molecules (DNA, RNA and protein) in the following projects:
Insect Biodiversity and Habitat Restoration
Pollinator Habitat Conservation
Understanding Microbial Community Diversity with Metagenomics
Investigating Mammal Habitat Use and Urbanization with Camera Trapping and Statistics
Ecological monitoring with DNA Barcoding and Proteomics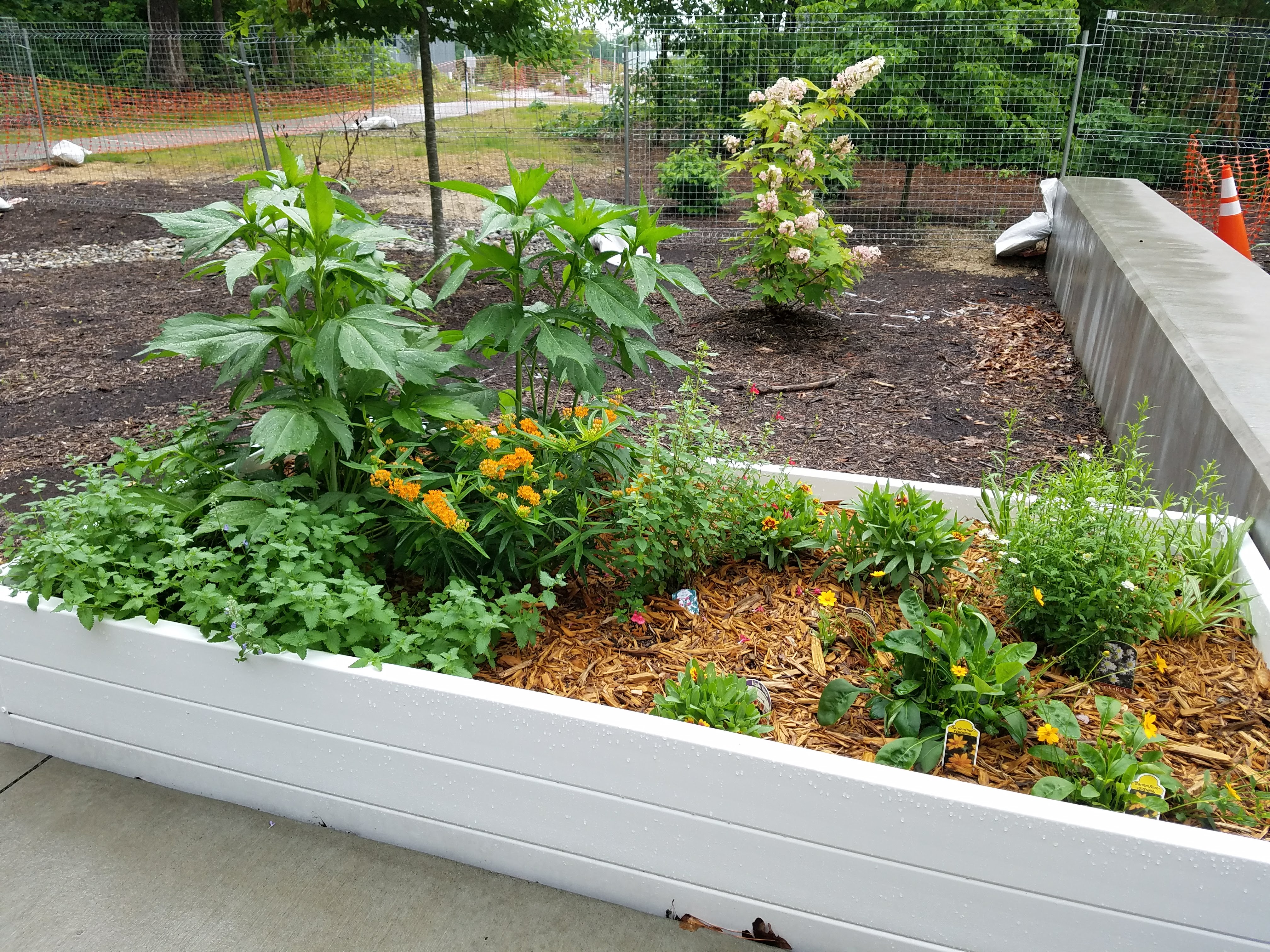 Study sites include Scott Northern Wake Campus – Monarch Meadow is next to Building K, and a pollinator garden is next to Building H – and Durant Nature Preserve.
A DNA sequencer and isolation kits, a trail camera to document animals living in or moving through the area and other equipment are available for student research.
Interested students gain experience in inquiry-based research, using current research methods while characterizing the flora and fauna. The goal is to provide students with access to research experiences, training in research methods in conservation, ecology and environmental genomics, and the ability to gain knowledge of the biodiversity of genes, genomes and species around us.
Conservation opportunity
Once a semester, Wake Tech partners with the City of Raleigh Adopt-a-Stream Program to clean Perry Creek, which flows near Scott Northern Wake Campus. By cleaning the stream, we ensure a clean habitat and water source for the plants and wildlife that make the campus their home.