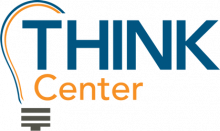 THINK Center Mission Statement:
Wake Tech's THINK Center is a space where Humanities faculty and students come together to mutually cultivate analytical, creative, and collaborative skills in order to facilitate personal, academic, and professional success. The faculty and student-peer mentoring that takes place at the THINK Center emphasizes the application of critical thinking to the various oral and written pursuits of Wake Tech students.
---
Locations:
Southern Wake Campus – SD 219
Scott Northern Wake Campus – NE 367
For hours of operation on each campus, please see the attached THINK Center PDF flyer, posted beneath the THINK Center faculty contact information below.
---
Faculty Staffing the THINK Center:
Benjamin Allen (PHI)
Rebecca Berry (HIS)
Beverly Carapelle (HIS)
Lee Corbett (POL)
Howard Davis (HUM)
Chris Gandy (PHI)
Joe Haigler (REL)

Geoffrey Harris (HIS)
Linda Hill (HUM)
Randy Holste (REL)
John Kaiser (HIS)
Corey Kittrell (PHI/HUM)
Derek Nantz (PHI/HUM)
Tyler Suggs (PHI/POL)
---
Contacts:
Southern Wake Campus
Northern Wake Campus