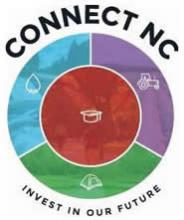 The Wake Tech Board of Trustees and Student Government Association approved resolutions in support of the Connect NC Bonds Act. Connect NC is a $2 billion bond package that citizens across the state approved in the primary election March 15, 2016. Governor McCrory, the General Assembly and the UNC Board of Governors have approved this bond referendum to support needed statewide capital improvements in education, parks, public safety, plant sciences, agriculture, and water and sewer infrastructure.
More than two-thirds of the Connect NC bond will fund critical improvements in higher education – including $350 million for upgrades at community colleges. If the bond is approved, Wake Tech will receive $12.6 million for the following repairs and renovations:
Skills Gap Training Improvements
Americans with Disabilities Act (ADA) Accessibility Improvements
Life Safety and Security Upgrades
Network Upgrades for Program Accessibility 
It has been 15 years since voters last approved a bond to invest in North Carolina's infrastructure. The state has added 2 million more residents since then. The bond will not raise taxes.