College & Career Readiness CONNECT
Did you know you can take college classes while earning your high school credential?
Let CCR CONNECT help you get your high school credentials and work toward a career -- tuition-waived.
More than just a high school credential. Learn more. Earn more!
Co-enrollment opportunities
Career-focused classes for a faster track to employment.
Curriculum classes leading to a degree. 
---
Career-focused classes
Career-focused classes allow students to explore career pathways by enrolling in Workforce Continuing Education and College & Career Readiness classes at the same time. 
Students may choose from the following:
CompTIA IT Computer Fundamentals certifications, A+ Part 1 and A+ Part 2 certifications
Core Curriculum: Introduction to Construction Trades
Hospitality-Hotel and Restaurant Certification
Industrial Welding
Medical Terminology
Download a Career-focused classes brochure (PDF)
---
Students must be in good standing in a College & Career Readiness class to take Career-focused classes. Placement in the classes is based on several factors, including academic placement in the College & Career Readiness program. These classes are ongoing and held at various times and locations throughout the semester.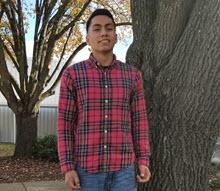 "The Co-enrollment program helped to prepare me for college. I made a choice to invest in myself. I never imagined I could get so much help from so many people. It means a lot."

- Osiel Gonzales, Adult High School Graduate
---
Curriculum Pathways
Students interested in going to a college or university may be eligible to enroll in the following Career Pathways while completing their high school credential:
Note: Career-focused classes have fees, but the registration cost may be waived for qualifying students.
Interested students should contact:
Virginia Kinder