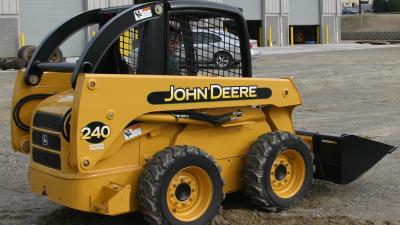 Program Contact
Paige Kearns
Degrees & Pathways
AAS - Associate in Applied Science
Diploma
Certificates
About The Program
This program prepares individuals to apply technical knowledge and skills in the field maintenance and repair of construction equipment, and in the general maintenance and overhaul of such equipment. It includes instruction in inspection, maintenance, and repair of tracks, wheels, brakes, operating controls, pneumatic and hydraulic systems, electrical circuitry, and engines.  
Coursework may include transportation systems theory, braking system, climate control, design parameters, drivetrains, electrical/electronic systems, engine repair, engine performance, environmental regulations, materials, product finish, safety, steering/suspension, transmission/transaxles, and sustainable transportation, depending on the program major area chosen.
Graduates of this pathway should be prepared to take professional licensure exams, which correspond to certain programs of study, and to enter careers as entry-level technicians in the transportation industry. 
Work-based learning (formerly Co-op) opportunities are available.

The program is accredited by Associated Equipment Distributors (AED).