Academics
Fostering Bright Futures Student Receives PTK Honor Society's Highest Award
Trent Taylor Brilliantly Defies the Odds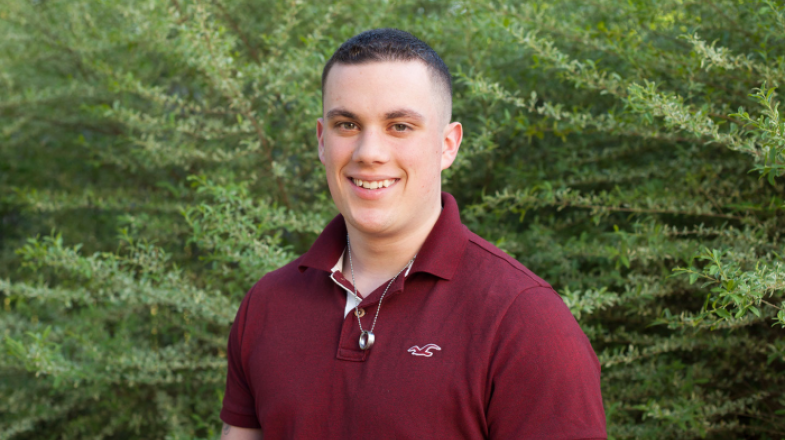 RALEIGH, N.C. (April 22, 2021) – A Wake Tech student who grew up in foster care is one of the college's best and brightest.
Trent Taylor has been named a 2021 Hites Scholar, the most prestigious and largest scholarship Phi Theta Kappa (PTK) awards to its members. PTK is the premier honor society recognizing the academic achievement of students at two-year colleges and helping them to grow as scholars and leaders. This is the first time a Wake Tech student has received the award.
In addition, Taylor was named a 2021 PTK New Century Transfer Scholar, the only winner selected from North Carolina.
"As a former foster youth, my goal has been to break misconceptions about those of us who have spent time in foster care," Taylor said. "I hope to use this honor to provide hope to others."
Statistics show that just over half of all foster youth across the country finish high school, and less than 3% earn a college degree.
Taylor is one of 10 Hites winners selected from among 3,700 applicants nationwide for their outstanding achievement and rigor, leadership accomplishments, and engagement in college and community activities. Valued at $7,500, the Hites Transfer Scholarship is awarded to PTK members who are preparing to transfer to a bachelor's degree-granting college or university. He'll receive an additional $2,250 for the New Century Transfer Scholarship, an award sponsored by the Coca-Cola Scholars Foundation, Phi Theta Kappa, and the American Association of Community Colleges (AACC).
Taylor is part of the Fostering Bright Futures program at Wake Tech, which helps former foster youth attend college and learn the skills they need to live as independent adults and get the education to secure meaningful employment. He's also a member of the Social Science Club.
"The Fostering Bright Futures program is a true gift for those of us who have spent time in foster care," he said.
Taylor was taken into the foster care system at the age of four after living in a home of domestic violence, neglect and sexual abuse. He spent five years in foster care before he and his younger brother were adopted. After years of healing, Taylor now shares his story of hope publicly to help break misconceptions about foster care. He and his family founded Watch Me Rise, an organization providing support, specialized training and resources to foster care families in an effort to move from trauma to triumph.
Taylor has also co-authored two books, including his autobiography, which he wrote at the age of 14.
"Shattered No More" is about Taylor's journey through the foster care system. He has also participated in several initiatives and campaigns advocating for foster care reform.
"My goal is for the world to know that even the worst forms of trauma can be overcome," he said. "Those of us who spent time in foster care are not broken nor are we damaged goods. We are able to overcome and achieve when supports are in place."
After he graduates with his associate in arts degree in May, Taylor plans to transfer to Arizona State University to pursue his bachelor's degree in human and family development with the future goal of obtaining his master's degree in clinical counseling. He hopes to one day be a licensed clinical counselor and trauma consultant.
Taylor was recognized and shared his story at the most recent PTK induction ceremony on Wednesday, which included 57 new inductees. PTK students have the honor of wearing a gold stole and tassel at graduation and the PTK gold seal is affixed to their diploma.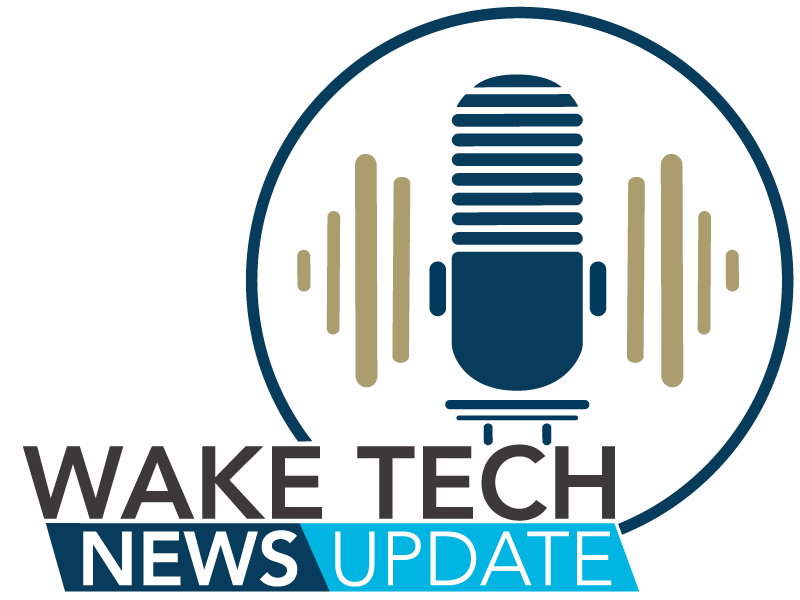 Latest News from Wake Tech