Events
First Employee Vaccination Clinic Held at Perry Health Sciences Campus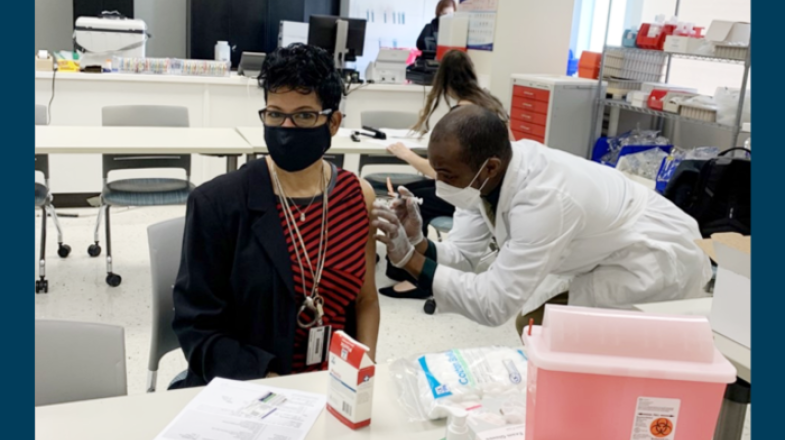 RALEIGH, NC (March 4, 2021) - Wake Tech faculty and staff rolled up their sleeves and got their shot Thursday during the college's first employee vaccination clinic held at Perry Health Sciences Campus. Wake Tech is partnering with Nuevo Health, one of the college's Pharmacy Technology clinical sites, to offer the COVID-19 vaccine to all 2,000 employees.
For the first clinic, priority scheduling was given to employees 65 years of age and older, instructors, healthcare workers, and campus police. Remaining employees will be given an opportunity to sign-up for a vaccine appointment at future clinics over the next several weeks.
In addition to the partnership with Nuevo Health, the college is working with Wake County to offer clinics on a larger scale to Wake County and surrounding communities in the Scott Northern and Southern Wake gyms. Wake Tech President Dr. Scott Ralls and Executive Vice President Dr. Gayle Greene got their vaccine on Friday during a Wake County mass vaccination clinic at PNC Arena.