Academics
Wake Tech Announces Fall 2020 Honor Roll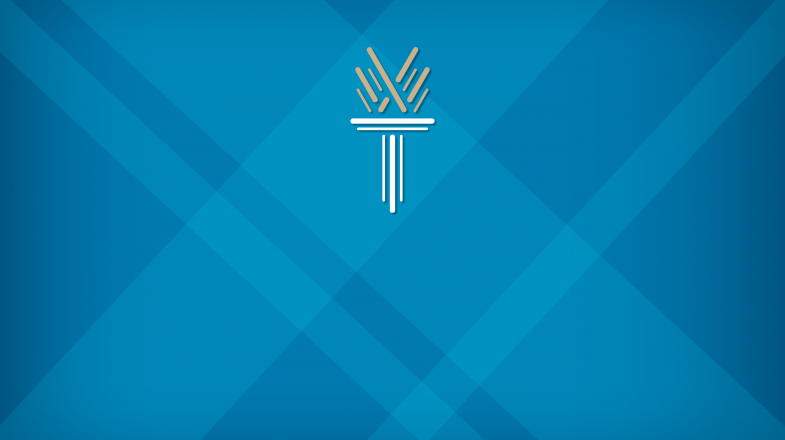 RALEIGH, N.C. (January 6, 2021) - Dr. Scott Ralls, president of Wake Tech Community College, is proud to announce 1,683 students made the President's List or Dean's List for the fall 2020 semester.
Despite the challenges of learning during the pandemic, there are slightly more students on each of the lists as compared to fall 2019.
The 690 students who earned a place on the President's List maintained a grade point average (GPA) of 4.0. The 993 students who made the Dean's List maintained a GPA of at least 3.5. Honor roll eligibility is based on a minimum of 12 credit hours of curriculum courses for the semester.
President's List
| | |
| --- | --- |
| Rachel K Abbey | Darrisa Lawrence |
| Malak Abdein | Sarah Elizabeth Lawson |
| Jacob Acres | Ana Michelle Lazur |
| Muhammed Adekunle Adeniran | Vivianne Francine Melani Leblanc |
| Bindu Adi | Day Lee |
| John Benedict Aguas | Joong Ho Lee |
| Xena Gabrielle Morales Aguilos | Joonwoo Lee |
| Jessie Lee Aguirre | Phoebe Star Lee |
| Nanama Kerstin Agyei-Minta | Anna Lehaieva |
| Davina Aradhna Ahlawat | Benjamin Eli Lenox |
| Usman Ahmed | Kara Callahan Leto |
| Samuel Keith Ainley-Zoll | Alex Leventis |
| Salma Haider Al-Khafaji | Claire McIntyre Lewis |
| John Thomas Albright | Kelli Nicole Lewis |
| Ahmed Ali | Jiayi Li |
| Juan Carlos Alonzo-Montufar | Elisabeth Anne Liles |
| Ola Muayad Alshaikhli | Suong Minh Lim |
| Aya Alshishani | Joshua Matthew Lindsey |
| Nour Eddine Eddine Amara | Mallory Pfeffer List |
| Tristan Samuel Anderson | Ann R Little |
| Nmesomachim Ruby Ani | Christopher Sawyer Little |
| Hamzah Mohiuddin Ansari | Douglas Little |
| Danny Aoun | Eric David Little |
| America Arias-Gonzalez | Vanisha Lodhia |
| Ruben Arrieta Mendoza | Donald Maas |
| Noah Christopher Askew | Grace Rebecca MacPherson |
| Kaitlyn Noel Baber | Kevin Martin Maldonado |
| Adrian Bacon | Bhagabati Manandhar Pant |
| Aryn Noelle Morgan Baker | Ana Paula Martins Duarte |
| Soraya Renee Baker | Adrienne Yzabela Isunza Masangkay |
| Thalita Bakker Dal'corso | Dustin O Mason |
| Enas Adel Bakri | Jayden McAdory |
| Laura Ballard | Ashley McAlister |
| Yusuf Kareem Baloch | Bobby A McCann |
| John Maximus Barberan | Tyrone Antonia McClain |
| Caysie Jo Barbour | David McCraven |
| Josiah Mize Barhite | Douglas Zaire McDonald |
| Ashton Brooke Barnes | Catherine Theresa McElroy |
| Linda R Barnes | Tristan Andrew Hayes McGregor |
| Luke Hampton Barnes | Peyton Rae McIver |
| Gabrielle Rain Bartshe | Joseph C McOwen |
| Amanda Stephanie Bass | Trista Louise Medlin |
| Sierra Rae Batdorff | Bijal Mohanlal Mehta |
| Levi Beard | Blanca Mejia |
| Danny Joseph Beasley | Charlotte Mendler |
| Kylee Shawn Beliveau | Gabriela Mendoza |
| Jasmin Loraine Ceruelos Benas | Orlando Javier Mendoza Miranda |
| Marcos Benitez | Tanner John Menges |
| Autumn Berry | Rubaina Meraj |
| David Best | Ismael Mercado Vazquez |
| Angela Bernie Klecker Betivas | Shabria Kayunshay Merchinson |
| Briton Bieze | Connor Ross Micham |
| Kathleen Grace Black | Jessica Lea Miller |
| Courtney Lynn Blake | Seth E Miller |
| Nicole Carolyn Blevins | Joshua Allen Mills |
| Rhonda S Bloomberg | Sydney Joy Mitchell |
| Jake Robert Boltz | Matthew Piner Mocnik |
| James Michael Bond | Cadence Elise Molnar |
| Firdaws Bounagui | Alyssa Mae Monroe |
| Mina Boutaib | Elizabeth Burns Montalvo |
| Adriana Ann Brito | Marcia Maria Montoya Gomez |
| Nell Rieff Broadwell | Abigail Morales-Ramirez |
| Chad Brooks | Ashleigh Nicole Morgan |
| Alisha Michelle Brown | Zaccheri Adam Morra |
| Crystol Lynn Brown | Mary Beth Farley Morris |
| Dianna Grace Brown | Alexandra Layne Morrison |
| Gabrielle Michelle Brown | Caleb Baker Morton |
| Olivia Caroline Brown | Cody Muffick |
| Rene Rochelle Brown | Dorcas Nekesa Munoko |
| Alicia Brunetti | Rebecca Lynn Myatt |
| Eric Cristopher Bulson | Robert Fouad Najm |
| Marquana Michael Burgess | Ryan Douglas Nelms |
| Joseph Ros Burns | Michael Nelson |
| Joshua Robert Burns | Rachel Lynn Neustaeter |
| Allison C Byler | Chi Huu Quynh Nguyen |
| Sebastian Thomas Cabanillas | Hoa Nguyen |
| Jessica Renee Cacioppo | Huy Q Nguyen |
| Conner Lee Callahan | Jennifer Thi Nguyen |
| Bonnie Helena Cameron | Nhu Thi Thien Nguyen |
| Briana Michelle Campbell | Phan Bao Han Nguyen |
| Ryan Ambrey Campbell | Heather Marie Nichols |
| Zachary Samuel Cantu | Abigail Rose Notini |
| Benjamin Michael Carawan | Colton Rex O'Briant |
| Matthew Christopher Carlin | Christopher Aidan O'Neill |
| William Scott Carroll | Olivia Ojeda |
| Sean Joel Casey | Ata Deniz Orhan |
| Jamie Casseday | Kayla Alexandra Ortiz |
| Jonathan David Castaneda | Stephany Altagracia Ortiz Marte |
| Angelia Faith Castator | Julia Rose Oryszak |
| Austin Wayne Chandler | Lea W Osman |
| Jacqueline G Chapman | Christian R Otten |
| Nasiba Charyyeva | Dina Pablo |
| Rodney Keith Chatman | Jeongbin Pak |
| Seth Jacob Chauncey | Carly M Palmer |
| Aislinn Zoely Chavez | Kyung Yeol Park |
| Alan Chavez Mejia | Angela Renee Parker |
| Mercy Jerono Chebiego | Michael Reed Parker |
| Izabella Lafferty Chesson | Michael John Parker |
| Michelle Amber Jean Chester | Tianna Nicole Parker |
| Sam Kristopher Chester | Devin Reid Parks |
| Aakash Chitrakar | Amna Pasha |
| Jangmi Choi | Julie Hiren Patel |
| Yu Wei Chu | Tanvi Patel |
| Eunsuk Chung | Pradeep Arunkumar Patil |
| Brittany Regina Clark | Stephanie Ann Patterson |
| Hilda Jeannine Clark | Kayla Marie Paulson |
| Justin Cleaton | Gabriel Peedin |
| Caitlin Alexandra Clineff | Heather Peedin |
| Camdyn James Coblentz | Brookelyn Danielle Pendergrass |
| Courtney Anne Colavito | Chaya Diane Peterson |
| Ajaratu Cole | Margaret M Petts |
| Hunter Bret Coleman | Susan Curtis Petty |
| Shane Edward Conklin | Sam Phan |
| William Ryan Cooke | Emily Phelps |
| TyVonda L Cooper | Brenda Pianigiani |
| Kathryn Annalee Cottle | Jessica Danielle Pittman |
| Jacob Lee Council | Stephanie Leigh Pleasants |
| Tyler Jeffrey Crum | Wesley Graham Plotz |
| Brenna Ainsley Curtis | Leann Morgan Politz |
| Emilie Christine Curtis | Noah James Polka |
| Sarah Susan Daniel | Sean Robert Pollock |
| Solomon Joshua Danthon | Allison M Poole |
| Alyssa Jaye Davis | Jessica Porras-Charles |
| Austen Grant Davis | Katherine Potter |
| Dallas Ryan Davis | Ada Elizabeth Previtte |
| Taylor Brooke Davis | Destiney Storm Price |
| James Robert Daw | Melissa Ann Price |
| Tania Mara De Almeida Vilela | Taylor Danielle Pruitt |
| Alec Walker Deans | Andrea Devana Putri |
| Brinna Lorena Deavellar | Lilly Claire Quinn |
| Alyssa Romelle Dela Paz | Jenna McKenzy Radcliff |
| Taylor Morgan Delong | Alex James Radford |
| Patti Sue Dennis | Mariam Rafique |
| Paul Alfredo Deritis | Juan Carlos Ramirez-Lujano |
| Cannon Thomas Derrick | Madison Grace Rank |
| Brayden Williams Devine | Kenneth Ratliff |
| Hasan Mohammed Dheyaa | Joy Marie Ratzman |
| Taylor Raine Dickerson | Calli Elizabeth Ray |
| Justin Pierce Dilauro | Gerald Wayne Rayle |
| Phillip Edward Dillard | Chetan G Reddy |
| Nicole Anne Dimino | Thanh T Reece |
| Yang Ding | Jacob Oliver Register |
| Bryant Dobson | Ashlyne Kelly Reid |
| Jaytwuane Darelle Dockery | Camden Hayes Renfroe |
| Kathleen Doig | Hope Seidel Rennells |
| Richard Alexander Dominguez | Jayshon Deon Revis |
| Heather Allyce Dooley | Christopher Michael Rice |
| Jacob P Dressler | Jordan Bryant Richardson |
| Ana Jess Driskell | Hunter Riley |
| Katarina Drosnes | Miranda Jean Riley |
| Erika Marie Dubiel | Dianira Krystal Rios |
| Nathaniel Hughes Duncan | Richard William Risner |
| Zachary Andrew Dunham | Leonashia Evette Rivera |
| Katherine Renee Eakes | Melodie Joy Rivera |
| Ashley Elizabeth Earl | Lauri A Robbins |
| Jarrod Nabors Eason | Brian Francis Roberson |
| Makayla A Easterling | John Anthony Roberts |
| Eric Eaton | Victoria Ariel Robinson |
| James Alexander Eddington | Veronica Ivonne Rodriguez Nina de Mills |
| Christopher Wayne Edge | Sara Anne Roe |
| Allison Lee Edwards | Benjamin Sean Rogers |
| Monica Chioma Egbulefu | Julieta Romero-Hernandez |
| Julia Nicole Egger | Montrell Eugene Roper |
| Zoe Nicole Eischen | Adam C Rosenberg |
| Firas Said Elghandour | Makayla Christina Roten |
| William Nathaniel Epstein | Lavonda Rowe |
| Alexis Mary Santillan Espanto | Ella Margaret Rowland |
| Rawan Rajeh Espeah | David Allen Rozeboom |
| Mohamad Essa | Sara Rozeboom |
| Jessica Lynn Eubanks | Colin Riley Rucker |
| Melody Kay Fain | Mark Rupsky |
| MacKenzie Faison | Benjamin Ryan Russell |
| Yaya Fan | Spencer Isaac Russell |
| Amelia Joy Faust | Rateel B Saleh |
| Marissa Leigh Fein | Kristin Marie Samples |
| Christianna Elizabeth Felix | Mary Angeles Santana-Mejia |
| Kailin Feng | Martin Jose Santiago |
| Sarah Celine Fernandez | Michael Manuel Santiago-Carmenaty |
| Jordan Fields | Daniel Josue Saravia |
| Melissa Leanne Fields | Arthur John Sauer |
| Bryan Alexander Fisher | Sterling Dean Sauls |
| Olivia Saylor Fitts | Deborah Merrill Saunders-Asher |
| Kirill Fivkov | Evan Thomas Scarborough |
| Jessica Marie Fontanez | Thomas Henry Schaber |
| Phoebe Marie Foust | Lee Ann Scheer |
| Madison Noelle Fox | Gina Rose Schmelzla |
| Sharon Melissa Fraleigh | Tyler Scott Schutts |
| Ronan Friedenberg | Wayne Philip Schutts |
| Leanna Nicole Frye | Andrew Jacob Scott |
| David Fuentes | Robert Cameron Secoura |
| Patrick Fuller | Smlali Sefaw |
| Maggie Kathleen Funderburk | Nathalie Seferovic |
| Allie Marie Fuquay | Dezheen Selevany |
| Andrea Marie Gaietto | Cristian Alfredo Serrano-Luna |
| Azalya Arshae Gaiter | Parul Shah |
| Isaac Jael Galindo | Anjali Sharma |
| Madison S Gallagher | Sushil Sharma |
| Jonathan Bradley Garrett | Christina Marie Shaw |
| Allen Garrison | Cymek Esbi Shaw |
| Valerie Gasper | Stella Shiflett |
| Alison Mary Geist | Jongwoo Shin |
| Mary Olivia Gerald | Mary Ruth Shipley |
| Teaeria Lee Gillam | Addysen Charen Simmons |
| Jonah Richard Gillespie | Samantha Alexis Simmons |
| Brenda Burks Gimpl | Veronique Tchambou Melo Simo |
| Kristine Girdosky | Summer Sims |
| Aimee Lynn Glapa | Jameson Pierce Sisk |
| Jack Henry Glascock | Cole Spencer Sisson |
| Trevor Thomas Glisson | Cody Grainger Skinner |
| Casey Gantt Glover | Kambry Slater |
| Judy Ann Goergen | Samantha Marie Sleeter |
| Mark Going | Alexandra Mariula Smith |
| Stephanie Ann Gomez | Autumn Nicole Smith |
| Rachel Lee Goodwin | Hannah Catherine Smith |
| Isabelle Victoria Gordon | Jaelyn Blair Smith |
| Julia Grace Gossett | Jaxson Winslow Smith |
| John Gowen | Kerri Lynn Smith |
| Isabelle Pascale Graham | Robbie Leigh Smith |
| Crystal Green | Ashley Danielle Snave |
| Jessica Patricia Greene | Karen Sniquer |
| Lillian Gayle Greeves | Annie Elizabeth Snyder |
| Victoria Gregory | Domonique Elizabeth Snyder |
| Abigail R Greiner | Ramsha Sohail |
| Philip Douglas Gresham | Joseph Andrew Sommer |
| Jacob Charles Griffin | Kimberly Nicole Sook |
| Douglas J Griswold | Alex Soria-Avila |
| Elliot Benjamin Guillett | Noah Gabriel Soule |
| Xuguang Guo | Savannah Paige Stanley |
| Ashley Kameleonalani Guthrie | Cameron Russell Stephens |
| Percival Vincent Haas | Jason Stephens |
| Susan Marie Hagestad | Jennifer Lauren Stephens |
| Denise Suzanne Haight | Nadia Kathleen Stepnowski |
| Ruth Berhanu Hailemichael | Evan Capron Stjean |
| Casey Rae Haller | Leslie Dawn Stocks |
| Bong Kwan Han | Jillian Marie Storey |
| Shannon Lindsay Hand | Joshua Tyler Martin Story |
| Min Hao | Anna E Stott |
| Tahsin Haopshy | Ethan Todd Strickland |
| Caroline Harden | Helen L Strickland |
| Melanie Alicia Harlow | Cooper Strong |
| Caroline Harris | Joshua Stuckey |
| Brianna Brooke Harte | Hanna Yurievna Sukhadolskaya |
| Natasha Monique Hatch | Beverly M Sullivan |
| Logan Hatley | Brennan Zane Sullivan |
| Ivy Elizabeth Hatton | Jacklyn Lee Sullivan |
| Shoaeeb Ibrahim Hauter | Luke Simon Sullivan |
| Jennefer Louise Hawkins | Yang Sun |
| Valerie Denise Hawkins | Toni Marie Surette |
| La Vern Annette Hayes | Katelin Marie Suwalkowski |
| David Robert Hayworth | Meagan Marie Swanson |
| Veera Hekmat | Abdul-Rahman Mohamed Sweilam |
| Kelsey Jane Helmick | Katherine Nicole Swindell |
| Eric Mitchell Hemenway | Timothy P Takas |
| Madison Leigh Hempstead | Daniel Tamayo |
| Melvin Roberto Hempstead | Nereida Jacqueline Tapia-Guzman |
| William Patrick Henderson | Jodi A Tarrant |
| Lakeisha Nichole Henry | Elizabeth Taylor |
| Lauren Nina Hepting | Leona Frances Taylor |
| Oswaldo Hernandez-Candela | Philip Michael Taylor |
| Joshua Christopher Herndon | Tayona Jasmin Taylor |
| Bailey Adair Hicks | Trent McLeod Taylor |
| Cameron Nicole Hicks | Deacon Coen Teague |
| Esther Hicks | Don Eugene Teasley |
| Jessica Lee Hicks | Nicole Tejada |
| Amy Hill | Zachary John Telford |
| Carson Blake Hinson | Shreesha Thapa |
| Caden Ryan Hirsch | Nicole Thayer |
| Matthew Parker Hodge | Erin Marie Thibaudeau |
| Zinah Ralph Hodgkinson | Angelique Marie Thoma |
| James Evan Hoffman | Emily Carolyn Thomas |
| Jackson Christopher Hoggard | Ian Jacob Thomas |
| Josiah Michael Holcom | Jeremiah Thomas |
| Emily Dawn Hollar | Noah Edward Tinney |
| Jessica Holliday | Peter Tojza |
| John Janguk Hong | Jana Tong |
| William Horng | Pablo Torres Correa |
| Jeanette D Horton | Omar Torres-Gomez |
| Sebastian Jere Hoth | Stacey Leigh Townsend |
| Emma Grace Howard | Brian Tran |
| Kenneth Brian Hoyle | Leyna Tran |
| Tsai-Yu Hsiang | Lauren Holly Travis |
| Andrew Ryan Hughes | McKenzie Taylor Truelove |
| Logan Hukill | Lauren Kelsey Tucker |
| Jason Hull | Mario Turano |
| Joel Abram Hunsberger | Clyde Alden Turnbill |
| Marissa Erin Iams | Caleb Michael Tutor |
| Julissa Isidro Arellano | Treva Hunter Tyson |
| Sazia Islam | Sarah Ivey Underwood |
| Gabriela Luna Ivanov | Dayton Vanhouten |
| David Benjamin Jackson | Karen Verastegui-Olvera |
| Jennifer Dawn Jackson | Natasha Marie VerPlank |
| Kaitlyn Mae Jackson | Ahmad Waleed |
| Bryce Jared Jansen | Rebecca Walker |
| Michael Robert Jansto | Vernon Lawrence Wallace |
| Caroline Rebecca Jefferson | Allissa Nicole Ward |
| Benjamin Newton Jennette | Kennedy Wooten Ward |
| Rachel Elizabeth Jewell | Allison Leigh Warren |
| Paola Andrea Jimenez | Danielle Rae Watson |
| Deaveon Rose Johnsen | April Renee Taylor Watts |
| James Caleb Johnson | Zachary Wawrzaszek |
| Jessica Raigh Johnson | Faith Foulks Webster |
| Kyle Michael Johnson | Luosen Wei |
| Cori Danielle Jones | Trevor James Welch |
| Leslie S Jones | Aaron Jacob West |
| Rachel Annmarie Jones | Camille Ruby-Ann West |
| Thomas Dwight Joplin | Erynn Alexandria Wetmore |
| Lauren Elizabeth Joyner | Eli James White |
| John Patrick Justice | Jillian Lee White |
| Erin Kaczynski | Kaleb E White |
| Sara Kafan | Evan Robert Whitehouse |
| Nancy Jepkorir Kanda | Abigail Marie Whitehurst |
| Peter Kang | Kelley Whittington |
| Furkan Karabulut | Luke Wickelgren |
| Amulyavani Katragadda | Keturah Shenae Wicks |
| Khizr Ahmad Kazmi | Matthew John Wilamowski |
| Alyssa Joy Keister | Anneliese Wilhelm |
| Nicholas Scott Keller | MaryGrace Perry Wilkins |
| Caden James Kennedy | Jakob Edward Willett |
| Alexander Michael Kenny | Andrew Parker Williams |
| Audrianne Joy Kilian | Melissa Kay Williams |
| Eunjeong Kim | Pandalene Marie Williams |
| Hyemee Kim | Cole H Wilmoth |
| Rachel Leanne Kimber | Katherine Wilson |
| Laurie Ann Kimble | Latasia Ann Wilson |
| William Austin King | Htike Win |
| Kenneth Leray King-Roberson | Shauna Wisniewski |
| Julia Kingsley | Mahlet Birhanu Woldegebriel |
| David Alexander Kirby | Kayla Abigail Wong |
| Nelina Kiselyarska | Brandon Jared Wright |
| Ashley M Kittredge | Yan Xu |
| Jonathan Albert Kloss | Li Yan |
| Cody Knott | Yan Fang Yan |
| Anish Koirala | Sujung Yi |
| Shannon M Kotraba | Tihomira Doncheva Yordanova |
| Jennifer Kries | Seunghyun Youm |
| Hailey Justine Kruse | Hope Elizabeth Young |
| Nicholas Tyler Kurtz | Alla Osama Zaghari |
| Ricardo Labra | Leah Zanzoul |
| Aminah Mohammad Lafi | Ryan Zeballos |
| Christie Nicole Lannom | Yanghua Zhang |
| Daniel Kenneth Lanphere | Yingjie Zhang |
| Valerie Irene Lara-Pennella | Abigail Florence Zlamal |
| Jonathan Larose | Sarah Elizabeth Zlamal |
| Beth Renee Larrabee | |
Dean's List
| | |
| --- | --- |
| Syed Ali Abbas | Ali Haider Lanewala |
| Wesim Abdelrahman Abdalla | Imanol Lara Vasquez |
| Shayma Abdelghani | Jackson Walker Laster |
| Marguerit Maged Abdou | Jennifer Tran Le |
| Haleemah Bint Abdul-Malik | Nghi Vu Hien Le |
| Dawn Abshire | Vu Anh Le |
| Marina Mae Adams | Alejandina Medina Leal |
| Mya Necole Adams | Susan Elizabeth Learish |
| Samiha Neikar Afreen | Cameron Lee |
| Alondra Aguilar-Cortes | Dosung Lee |
| Naveen Ahmad | Justin Ling-Yee Lee |
| Abrahim Ahmadi-Torshizi | Theodora Jane Lee |
| Mohammed Ait Azzat | Tiffany Renee Leggins |
| Diana Aizhulova | Adam Francis Lembo |
| Omar Muayad Al Shaikhli | Kenneth Joseph Leone |
| Adebisi Adetutu Alakinde | Brittany Nicole Lewis |
| Pierce R Alexander | Erik Timothy Lewis |
| Emmanuel S Alfred | Lakemyette Lewis |
| Leeban Bashir Ali | Lee Erik Lewis |
| Madison Alicea | Christopher Scott Lichon |
| Samantha Alicea | Jenny Lin |
| Jazmine Allen | Danielle Nicole Linboom |
| Jonathan Rogers Allen | Ethan Cole Lineberry |
| Siobhan Denice Allen | Kailah Danielle Little |
| Matthew Robb Almgren | Katherine Marie Little |
| Jennifer Y Alonzo | Trent Avery Little |
| David Alejandro Alpizar Hernandez | Jennifer Lea Littlejohn |
| Sheena Marie Alston | Maria Lombardi |
| Cielo Ariana Alvarez | I-Asia Denise Loney |
| Deanna Kathleen Alvarez | Maria Victoria Lopes |
| Giovanni Alvarez Flores | Arnesha Louis |
| Arid Jhordan Alvarez-Perez | Alexa Lynn Lounsbury |
| Diana Amedd | Parker James Lovick |
| Kayla K Amy-Dreher | Howard D Lowe |
| Catherine Ashifia Anang | Taylor Marie Lowry |
| Phoebe Elizabeth Gretc Andrews | Hannah Elizabeth Lucas |
| Kierra Michelle Angell | Joshua Christopher Lucia |
| Shane Anglin | Bridget Michelle Luxenberg |
| Joshua Brendon Anthony | Ryan Edwin Lynn |
| Tyler Judson Anthony | Samantha Grace Machia |
| Nicholas J Antonini | Moya Mikealla Macmaster |
| Madison Nicole Applegate | Joseph Ryan Maddox |
| Bernard Aquino | Amanda Lorraine Maggio |
| Tarik Teclemicael Araia | Nithya Magunta |
| Ana Laura Arambula Perez | Katrina Alexis Mangs Shapiro |
| Tania Arellano Plancarte | Micheal Taylor Mansfield |
| Ferit Mert Arfat | Jonah Lee Manuel |
| Adrianna Arias | John Bagby Marks |
| Michael Thomas Armstrong | William Marney |
| Mollie Elizabeth Arnold | Madilyn Aurelia Renee Marrano |
| Emily Belen Arroyo | Zackery Ross Marsh |
| Abdullah Ashtar | Rachel Marsilia |
| Nina Katherine Assadi | Christopher Ross Martin |
| Gabrielle Laura Atkinson | Kate E Martin |
| Savannah Brooke Autry | Gloria B Martinez |
| Salvador Avila | Kevin Lee Martinez |
| Jenny Aviles-Gervacio | Maximilian Aaron Marty Martinez |
| Lara Khaled Aydi | Yvette Juilana Martone |
| Sarah Joseph Azeez | Kyle Patrick Marvin |
| Christine Nicole Babij | Samantha Riley Masinick |
| Pauline G Baggarly | Nathaniel Teague Massey |
| Rachel Sierra Baggett | Brandon Seth Mavins |
| Mei Bai | Timothy Simon-Peter Maxwell |
| Shahan Iftikhar Baig | Alyssa Ravin Marie McCarville |
| Ian Matthew Bailey | Timothy Tyre McClain |
| Eric Walker Baird | Warren Schuyler Branno McClain |
| Emma Christine Anne Baker | Nicole Caitlin McCloskey |
| Melissa Carolina Baker | Menesha Mion McCoy |
| Rayven Rhiannon Balacco Shockro | Bailey McCullen |
| Alondra Sujey Barajas Salazar | Anna Karryn McGee |
| MacHhindra Baral | Mikka Lyn McGill |
| Victoria Vaughn Barbour | Elizabeth Anne McIver |
| William E Barbour | Amanda K McKay |
| Jonathan Robert Barlow | Mikayla Danielle McKean |
| Danielle Alexis Barnes | Amy Michelle McLamb |
| Brittany Barrentine | MacKenzie Marie McLeod |
| Alejandro Rafael Barreto | Jeannetta L McNeil |
| Austin Dace Bassett | Jonathan Medina |
| Ellie Marie Bassett | Luis Fernando Medina Martinez |
| Sarah Victoria Bastante | Eric O'Neill Meehan |
| Joshua Michael Bates | Ryan Meehan |
| Alexandra Sarah Bauer | Tony Eliezer Melendez |
| Taryn Baughman | Briana Mendez-Sandoval |
| Christopher Tobias Baumann | Carolina Mendoza |
| Mariam Sami Bayeh | Biatriz Mendoza-Gaspar |
| Eden Baylock | Michelle Nicole Mercer |
| Nathan Heslin Beard | Edward E Meserve |
| Ryan Eric Beard | Lillian Abigail Metz |
| Katherine Margaret Beatty | MacKenzie Bryanna Mihm |
| Mason James Beck | Andrew Martin Millar |
| Anouar Belaid | Jaelynn Miller |
| Vince Joshua Belgera | Nancy Ann Miller |
| Taha Belkodi | Jessica Claire Milligan |
| Youssef Belkodi | Araya Jessica-Renee' Mills |
| Lahcen El Ben El Haj | Robert Brandon Miracle |
| Mohamed Bencheikh | Ociel Miranda Tapia |
| Rachel Jacqueline Benitez | Elizabeth Daisy Mitchell |
| Dylan George Benner | Hope Makayla Mitchell |
| Damonte Mailk Bennett | Kyle Robert Mitchell |
| Audrey Marie Berasi | Elmehdi Mnajli |
| Bryson Bergen | Aleya M Mohamed |
| Chad Thomas Bertonazzi | Amenah Mazin Mohammed |
| Hunter Christopher Best | Keren Molina Morales |
| Claire Isabelle Bevelacqua | Tamara Christian Monk |
| Kamryn Biesaga | Jennifer Montalvo |
| John Maxwell Bingen | Malachi Avery Monteiro |
| Joseph Edmund Birnbaum | Dave Efrain Moody |
| Ethan Paul Bischof | Jake Andrew Moody |
| Jessica Bishton | Ervin Demoniam Moore |
| Leah Ashley Bittler | Mark Alan Moore |
| Breanna Epiphany Bivens | Jaqueline Morado |
| Philip Hunter Bixby | Claudia Leigh Morgan |
| Amanda Blaire Blalock | Dylan James Morgan |
| Daniela Mariana Blanco | Elliot T Morgan |
| Sydney Nichole Bland | Lance William Morgan |
| Robert Parker Blische | Haley Rae Morris |
| Alexis Rae Blow | Jesse Morris |
| Rachel Boland | Madison Lynn Morrissette |
| Brittni Marie Bonnette | Barry Walker Mosakowski |
| Olivia Lynn Boster | Tasha Mott |
| Charles Matthew Bosworth | Fatara Hannifah Muhammad |
| Sydney Bosworth | Madison Emily Mulcahy |
| John Michael Bottoms | Rebecca Rogers Mullins |
| Bilal Bounemia | Samuel Lee Mullis |
| Kevin Scott Boyette | Steven Murphy |
| Savanna Leigh Bradford | Madaline Noel Music |
| Lauren Brooke Bramante | Abigail Nelson Mustard |
| Robin Shea Breagy | Nicholas Edward Mutio |
| Joshua Bresler | Charles Ndai Mwangi |
| Barry Lee Brewington | Lauren Elizabeth Nachimson |
| Jason Brimhall | Roger Fouad Najm |
| Destiny Elizabeth Britner | Luke Tanner Nelson |
| Madison Brocco | Beth Anne Newbern-Hallam |
| Katherine Ortiz Brooks | Hannah Marie Newlon |
| Colin H Bross | Noelle Ruth Newnam |
| Alayzia Dasani Brown | Trius Tien Ngo |
| Courtney Brown | Hung M Nguyen |
| Hannah Lynn Brown | Kim Thien Nguyen |
| Kelly-Ann Brown | Ly Thanh Thao Nguyen |
| Chase Thomas Brozell | Thuong Thi Kim Nguyen |
| Nicholas Matthew Bryson | Noelle B Nichols |
| Penelope Hazel Bull | Scott Andrew Nitta |
| Sharon Bullock | Mikayla Elizabeth Nobles |
| Megan Marie Burbach | Alexis Ann Norris |
| Morgan Gray Burke | Maria Fernanda Nunez |
| Tavarus Markese Burke | Carolyn Tolbert Nunn |
| Benjamin William Burns | Hayden Nyagah |
| Camille K Burns | Nicole Lynn O'Brien |
| Daniel David Burris | Charles William O'Connor |
| Monet Burt | Joshua Brandon O'Neill |
| Rebecca Burton | Bridget Catherine Oberg |
| Emma Elizabeth Butler | Elizabeth Nicole Oconnor |
| Carter E Byrd | Caroline Oluwapelumi Ariyo Odebiyi |
| Julia Byrne | Jeremy L Ogburn |
| Andrew Tyler Calderon | Licieli Olivo |
| Austin Michael Caldwell | Terran Trillium Danu Orion |
| Matthew Gary Cali | Nicholas Sebastian Orlik |
| Pierre Wa Cama Cama | Hannah Elizabeth Orr |
| Joshua Caleb Campos McGregor | Jasmin Ortega |
| Kelsie Campos-Salinas | Elizabeth Ortiz |
| Joseph Justus Capannola | Tai'na C Ortiz |
| Alexandra Carmona Rodriguez | Eric Overmyer |
| Davis Johnstone Carson | Hozaifa Owaisi |
| Nickolas Cassady | Kamryn Alyssa-Elizabet Owens |
| Micah Castaneda | Florence Sarpong Owusu |
| Manuel A Castillo | Victoria Hazel Padgett |
| Tyler G Cathcart | Janelle Pagan |
| Justin Yann Cauret | Amanda K Page |
| Kit Daniel Cavales | Christian Delano Palmer |
| Alexander Caywood | Evan Matthew Lyon Panepinto |
| Danielle Marie Cecile | Anthony Parisi |
| Zaida Hillary Cedillo-Garcia | Lincoln Gregory Parrish |
| Jacqueline Hill Chambliss | Sonya Pascual-Bautista |
| Chen-Yi Chao | Huda Mahammadirshad Patel |
| Brent Chappell | Jeel Niravkumar Patel |
| Isabella Chase | Maitri A Patel |
| Simon Chaudhary | Nand T Patel |
| Christopher Daniel Chavez | Nandini Pradipbhai Patel |
| Bin Chen | Parul A Patel |
| Haibin Chen | Preetkumar Alkeshbhai Patel |
| Aiman Chikhi | Sarah Dianne Pearce |
| Yung Qi Cherish Chin | Andrew Tyler Peck |
| Jeongmin Choi | Joely M Pena |
| Joshua Chunsoo Choi | Nayelli Janett Penaloza-Perez |
| Yohan Choi | Gianna Daniella Pennisi |
| Fozeya Chowdhury | Diana Laura Perez |
| Parhana Chowdhury | Estefani Perez |
| Selena Rose Christiana | Heidi Perez |
| Benjamin Chunn | Josue Perez |
| Selah Nicole Cieslinski-Jenssen | Jaelyn McKenzie Perkins |
| Caleb Sheldon Citrak | Lane Leon Perkinson |
| Jadice Latoya Claborne | Shain Thomas Peterson |
| Danielle Elizabeth Clade | Angel Ngoc Pham |
| Kristain Clark | Ky Cao Pham |
| Levi J Clark | Nakarin Philangam |
| Rebekah Haley Clark | Liliana Isabel Phillips |
| Ashleigh Taylor Cobb | Thomas Alexander Pierce |
| Maryn Cochran | Raymond Adam Pilkington |
| Abbey Virginia Collins | Prasham Jayesh Pipaliya |
| Lucas D Collins | Austin James Pitts |
| Nicole M Conquest | Eliara Andreina Piva Boscan |
| Michael Conroy | Jason Allen Place |
| Abel Contreras-Ramirez | Krysta Lynn Plesniarski |
| Raymond Patrick Conway | Nathaniel Rolf Pohlig |
| Jonathan Gage Cook | Emma Griffin Poindexter |
| Chloe Yvonne Cooke | Jon Paul Poli |
| Victoria Paige Cooke | Michael Reid Potter |
| Kayli Leann Cooley | Kaelyn Marie Powell |
| Destiny Nichol Cooper | Roxanne Racquel Powell |
| William Allen Cooper | Nolan Lucas Power |
| Caitlin Brianna Corll | Morgan Lynn Prestenbach |
| Krystal Marie Correa Rivera | Colby Neal Price |
| Alexa Cortes | Joseph Oscar Price |
| Jessica Maria Cortes | Katy Michele Prichard |
| Anna Marie Cortez | Morgan Prince |
| Lorna L Corujo Carro | Pierce Hamilton Prince |
| Benjamin Jason Costantino | Tryfon Evangelos Proimos |
| Amber Kathryn Cottle | Christine Michelle Putnam |
| Jonathan David Couchois | Jawad Qassimi |
| Madeline Lucy Coutant | Mercedes Brianna Quick |
| Emily Chen Cox | Ana Maria Quirino |
| Michael J Cox | Mohammed Qurneh |
| Josiah Matthew Coyer | Tyler Matthew Raduns |
| Dalton Matthew Crabtree | Austin MacKie Rambo |
| Marcus Jamaal Crawford | Erika Lisandra Ramirez |
| Camryn Ann Creef | Thalia Isabelle Ramos |
| Stuart Wesley Creel | David Andrew Range |
| Mitchell Aaron Crossland | Saniya Ranjan |
| Carlos Alejandro Cruz | Sadaf Rashid |
| Daniel Cseszneki | Alexa Raine Rauccio |
| Elvis Junior Cueva Camacho | Clairbelle Marissa Ray |
| Jesse Skyler Wade Cull | Lerryn Rayburn |
| Devon Lorenzo D'Ambrosio | Levell Pierre Rayner |
| Allysia M Dail | Areli Rubby Rayo Ramirez |
| Reed Addison Dallmann | Jordyn Taylor Reaves |
| Eli Dampier-Mcclernon | Taylor Alexander Redmond |
| Hao Dan | Haylie Marie Reed |
| Alexis Kiana Davis | Alicia Nachelle Reid |
| Rose Marie Davis | Susan Elizabeth Reid |
| Shannon Rachel Davis | Amy Samantha Reveron |
| Candyce Rashelle Dearing | Brian Jose' Reyes |
| Joshua Quinton Debruhl | Daisy J Reyes |
| Dominick Dedominicis | Karen Robersy Reyes Antunez |
| Rebecka Degrandchamp | Carina Clariysa Reyes Serrano |
| Sebastien Delawar-Wellesley | Samuel Orlando Reyes-Hernandez |
| Alysha Marie Delvendo | Edwin Reyes-Herrera |
| Noah Ryan Depro | Ramon Reyes-Machado |
| Riley Edward Dewees | Fatima Zahra Zeinab Rhaouate |
| Kaylee Raed Dhamra | Soumaya Fatima Rhaouate |
| Christiana Faith Di Lorenzo | Franklin Scott Rice |
| Eduardo Diaz | Jacqueline Ann Rice |
| Gaudencio Diaz | Alexis Ridings |
| Eleonora Y Dikaryova | Anne-Catherine Riesett |
| James William Diller | Matthew A Rinaldi |
| Isabella Marie Dimino | Maylena Mary Rinda |
| Victor Ding | Evan Creighton Rineer |
| Chanel Dominique Dixon | Aldy Riva |
| Etornam Jude Djentuh | Sydney Van Robbins |
| Huy Quang Doan | Desaree Taneisha Robinson |
| Grace Donovan | Timothy Robinson |
| Catherine McCauley Doyen | Victoria Lee Robotti |
| Gwendolyn A Drake | Jason Andrew Roccanova |
| Samuel Robert Drane | Claudia Rocha Soria |
| Peter C Drogoszewski | Nereida Alejandra Rodriguez |
| Megan East Dubowski | Brett William Rogers |
| Caroline Kathryn Duggan | James Andrew Rogers |
| Christopher Lucas Duke | Edwin Emil Roldan |
| Megan Elizabeth Dunphy | Dayana Zuhey Rosales |
| Treyvor Luke Dupree | Andrea Baleska Rosales Alvarado |
| Andy Ezequiel Duran | Fabian Rosas |
| Kassandra Rose Eastmond | Angela Guadalupe Rosas Cardozo |
| Sandra Jean Eaton | Caleb Matthew Rose |
| Kanle Dodji Ebo | Mark Evan Rose |
| Evelyn Kay Edwards | Ethan Michael Roseberry |
| Michael Andrew Edwards | Tracy Leigh Rosenberg |
| Justin Tripp Eimers | Mia Louise Rossetti |
| Issam El Hajjami | Kaitlyn Marie Rouse |
| Amira Mohammed El-Emam | Caleb Christian Rowles |
| Hassan Elahi | Renee T Russell |
| Aaya Elzibair | Katie Ann Russo |
| Aidan James Engler | Shakirah Ondrayah Rutherford |
| Jan Stefan Ernstsson | Robert Eli Saab |
| Mary Emma Esser | Mohammad Ayub Sadat |
| Cameron Joseph Estep | Reham Abdelhady Sadek |
| Samantha Brooke Eucker | Haya Ahmad Sadeq |
| Christopher Cameron Evans | Fatima S Sadoun |
| Shawn Allen Evans | Chloe Alberta Saito |
| Dylan John Fabiszak | Kellin John Ray Sallee |
| Bianca Lionela Farness-Barillas | Dawoud M Samara |
| Tyler Farrand | Mahmoud Dawoud Samara |
| Mia Genevieve Fauceglia | Emily Huffman Samsel |
| Nicholas Michael Fay | Magdalena Sanchez Garcia |
| Jamie L Fedor | Bryan Josue Sanchez-Sanjuan |
| Akiko Felt | Lottie Sandhofer |
| Sarah Elizabeth Ferrere | Andriana Del Pilar Santiago |
| Roberto Fermin Fierro-Fuentealba | Suraj Saravanan |
| Juliana Finch | Riley Jay Sassaman |
| Carrie Ann Fisher | Jaishana Scarberry |
| Sydnee Marie Fisher | Christian Michael Schmidt |
| Cole Patrick Fister | Emily Renee Schoenling |
| Sean Ian Fitzsimmons | Joshua Scott Schoolcraft |
| Abdiel Flores | Ryan David Schroder |
| Alannah Jaei Flowers | Tallyn Rose Schulz-Mo |
| Benjamin Thomas Foster | Robert Schurtman |
| Cora Fox | Andrew Benjamin Schwartz |
| Emily Tara Margaret Fox | Brandon Michael Scott |
| Molly Elizabeth Fraleigh | Gianna R Scott |
| Sara Frame | Noah Riley Scott |
| Adrienne Denise Franz | Shanna Alexandria Scott |
| Savannah Rose Frazier | Tarra Wynne Scott |
| Phillipe Frederique | Nicole Wen Ping Seah |
| Bryttany Nicole Freeman | Ashley K Sears |
| William Robert Froelich | Danielle Marie Sears |
| Mayrene Fuentes Izquierdo | Daylin Noah Sears |
| Selena Fuller | Hunter James Sells |
| Tiana R Galloway | Valentyna Y Semenova |
| Andrew Alexander Garcia | Candace Jill Senter |
| Annie Maria Garcia | Courtney Suzanne Senter |
| Jackson Scott Gardner | Kushagra Sethi |
| Joseph Allen Gardner | Carly Nicole Seto |
| Thomas Clinton Garrett | Zayd Shabandri |
| Kelley Melissa Gartner | Ashley Morgan Shaut |
| Laura Garza | Michael James Guy Shepard |
| Santosh Gautam | Brian Christopher Sherrill |
| Marlee Joy Geiger | Hyein Shin |
| Laura Beth Geisler | Zachary Shirley |
| Elijah Kenneth Geist | Christina Dominique Shivers |
| April G George | Annette Prince Shore |
| Tatum Eaves Gephart | Paul Joseph Silva |
| Kayla Jean Germano | Justice Christian Silver |
| Chris Wayne Ghirawoo | Zachary Ryan Silvey |
| Diana Marie Giardina | Chad Franklin Simpson |
| Thomas Peter Giauque | Louie McGee Simpson |
| Joshua Robert Gibbs | Philip Ruben Sims |
| Jeniquau Ciara Gibson | Ryan Kennedy Simser |
| Adriana Michelle Gilbert | McKayla Victoria Sine |
| Nicholas Schuyler Giles | Alexia Marcedie Smith |
| Emily West Gillham | Connor Davis Smith |
| Zachary William Giraldo | Freya Joan Marie Smith |
| Samantha Taylor Glass | Irvin D Smith |
| Justin Gleich | Jennifer Leigh Smith |
| Justin Benjamin Godfrey | Melina Aiko Smith |
| Jacob Thomas Goeders | Russell Stewart Smith |
| Suchana Elizabeth Gomes | Shannon Linnae Smith |
| Norma Alexandra Gomez | Shelby Greer Smith |
| Yeison Ali Gomez | Trent Keelan Smith |
| Wendy Rocio Gonzalez | Robert James Snider |
| James Garland Goodwin | Cristian Mauricio Sosa |
| Deepa Gopal | Ashley Lynn Soustek |
| Sarah E Gortler | Leanna Spameni |
| Jaiden Marie Goss | Shawn Michael Spitzfaden |
| Ksenia Gouretskaia | Sondos Abdalkhaleq Srour |
| Daniela Gouveia Ramos Rodrigues | Imad Youssef Sroute |
| Carley Morgan Gradwell | Benjamin Bright Stafford |
| Kaitlyn Camree Gradwell | Demaya Unique Starkes |
| Omar Giovanny Granados | Jackson Elliot Stauffer |
| Jasmine Renee Grandy | Zerrien Renee Steinmetz |
| Meredith Grant | Heaven L Stellitano |
| Anthony Lorenzo Greco | Sean Lamont Stephens |
| Nathan Jennings Grice | Hannah Skye Stevens |
| Erika Rose Grosnick | Aaron Elliott Stewart |
| Adam Thomas Gross | Melissa Robin Stone |
| Madeline Theresa Guerra | John Michael Stringfellow |
| Kara Victoria Guido | Jami Michelle Surette |
| Ashleigh M Guidry | Ishiah Eve Elizabeth Sutton |
| Alexandra Lynn Hacker | Rachel Morgan Sutton |
| Sabrina Hadab | Gus Elliot Svendsgaard |
| Holden McKinley Haddock | Edyta Swider |
| Keenon Daniel Hagins | Imane Taloaie |
| Tiffany Shari Haight | Adam Tanner |
| Hunter Wesley Hair | Oscar Tapia |
| Justin Roy Hale | David Tapia-Guzman |
| Samuel James Hale | Marco Antonio Tavira Gallardo |
| Rachel MacKenzie Halterman | Francis Taylor |
| Graham Hunter Handley | Jessica Lynn Taylor |
| Abigail Brooke Hanson | Natalie Lauren Taylor |
| Courtney Ann Hardy | Zane Andrew Taylor |
| Breanna Michelle Hardy-Holder | Lance Irvin Teasley |
| Bethany Ann Harper | Quincy Marcus Thaxton |
| Wayne Reginald Harrell | Wanjiku Thiongo |
| Breonna R Harris | Cameron Curtis Thomas |
| Wesley Harris | Bryanna Leanne Thompson |
| Zoe Lian Harris | Kaleb Kade Thurston |
| Avery Elizabeth Hartsock | Mathew James Tilley |
| Dalia Hashem Hasan | Sarah Gale Tilley |
| Lori Renee Hauer | Vaughn Andrew Toler |
| Adam Rashad Hauter | Daniel Francis Toney |
| William Andrew Hawley | Jia-Lin Tong |
| Adjani Nicole Hayes | Jasia Torain |
| Margaret June Haynes | Samuel Torrejon |
| William David Hazlehurst | Nimcy Torres |
| Elizabeth Renee Hedbawny | Ninoska Marie Torrico |
| Lars Erik Hedendal | Kha Tu Tran |
| Zach P Helms | Tung Van Tran |
| Gabriel Henderson | Abby Elizabeth Travers |
| Jacob D Henderson | Aaron Michael Troeger |
| Jacquelyn L Henderson | Gabrielle Mary Trombetta |
| Nzinga Ftema Henderson | Yesica Maribel Turcio-Martinez |
| Giselle Carolina Hernandez | Jessica M Turner |
| Hailey Ruby Hernandez | Christian O'Neal Ulrich |
| Fatima Eter Hernandez-Funes | Alexandria Elizabeth Ultis |
| Miriam Herrera | Stacy Upchurch |
| Abby Lynn Hershman | Graciela Medrano Uribe |
| Marisa Lyn Hilderbrand | Mayank Dushyant Vachhani |
| Nancy Marie Hindman | Morgan-Nicole S Vallido |
| Antoinette Kierstina Hird | Roxanne Sinaed Tome Van Der Westhuizen |
| Yasias Minas Hiruy | Aiden Andrew Vaughan |
| Daniel E Hixon | Arisby Litzayda Ventura-Garcia |
| Katelyn Elizabeth Hixson | Yamileth Ventura-Garcia |
| Hanna Nicole Hobbs | Bianka Isis Villalona |
| Anna Claire Hobgood | Nicole Maria Vitale |
| Douglas Brandon Hoelzel | Dylan Michael Vonada |
| Meryn Oliver Hogan | Sarah Vrla |
| Jonathan Michael Holcomb | Charles Joseph Wagner |
| Hannah Michell Holec | Devin Bruce Wagner |
| Jaxon Joe Holland | William Arthur Wald |
| William Jackson Holliday | Hayley Nicole Walden |
| Jerry Lee Holmes | Beau Walker |
| Kylie Nicole Hopkins | Brad J Walker |
| Beverly Kinshasa Horne | Charlotte J Walker |
| Karis Ann Horner | Thad Ford Wall |
| Ala Samir Hourani | Kaitlyn Nicole Wallace |
| Harrison Banks Hovey | Veronica Lynn Wallace |
| Emily Marie Howard | Virginia Anne Wallace Coon |
| Vange Partin Hoyos | Hayden Thomas Walsh |
| Eh Moe Moe Htoo | Che-An Wang |
| Madison Taylor Hudson | Jessica Bissette Ware |
| Melissa Byerly Hudson | Katherine Anne Warren |
| Zachary Aaron Huffman | Landon Todd Warrick |
| Yi-Shan Hung | Angela Michelle Washington |
| Alexandria Kaye Hunter | James Jacob Wasley |
| Michael Hunter | Kayli Ernest Wasmund |
| Zachary Christian Hurand | Daniel Marc Wasserman |
| Cam Nhu Huynh | Michelle Watkins |
| Tahira Abiola Hyman | Joseph Watson |
| Elisabeta Madlyn Ibrahim | Leonard Watson |
| Hazem R Ismail | Brian Thomas Watts |
| Pamela Kriss Ivanova | Sarah Joy Weatherill |
| Jamie Lee Jackson | Brandon Neal Weaver |
| Lindsey Natasha Jackson | Lacy Anne Weaver |
| Lmia Jalakh | Donald Charles Weber |
| Micah Rhianne Jarvis | Sarah Kate Wells |
| Asima Subhani Jeelani | James Phillip Welty |
| Judah Jenkins | Isaac Pierce Wesley |
| Zachary Michael Johns | Michael Tanner Weymouth |
| Alexis Johnson | Rachel Whalen |
| Jordyn Kimberley Johnson | Nicholas Ryan Wherthey |
| Julianne Nicole Johnson | Carson Lee Whitaker |
| Sharyn Nicole Johnson Davis | Haley Catherine White |
| Chloe Abigail Jonas | Daniel Connor Whiteley |
| Amy Olivia Jones | Isaac Parker Whiteside |
| Ayden Colby Jones | Phillip Whitley |
| Brandon Jones | Ryan Eric Wilke |
| Brittany Nicole Jones Pearson | Sylvania Nicole Wilkerson |
| Taylor Christian Joostema | Anna Gray Williams |
| Nallely Juarez-Reyes | Kyla Renell Williams |
| Meghan Clara Judge | Kyle C Williams |
| Zachary Ryan Kadera | Anadia S Williamson |
| Fatima Kakay | Rachel Caroline Williford |
| Zakariah Kassem | Heather L Wilson |
| Abigail Sue Keller | Nicholas Chaitan Wilson |
| Luis Enrique Kellermann | Samantha Jane Wilson |
| Silvio Jose Kellermann | Caroline Suzette Windley |
| Dianne Michelle Kerns | Madison Victoria Wineberg |
| McKenna Lynne Kersat | Emma Noelle Wisely |
| David Simeon Khamis | Brett Clayton Witherell |
| William Patrick Kibler | David Richard Wood |
| Juli Kristen Kilgore | Alexander Woodward |
| Kassidy Morgan Killinger | Xia Wu |
| Hyojin Kim | Isabella Xavier |
| Sona Kim | Ashley Denis Xelhua |
| Ian Kipkogei | Le Yang |
| Savannah Jane Kirchner | Rakhitha Thiwanka Yapa |
| Nathan Tyler Kirsch | Lara Raed Yassin |
| Elise J Knight | Stephanie Nicole Yates |
| John Tealings Knight | Carine Fadi Yehya |
| Eric John Knudson | Reagan Marie Yelton |
| Carly Nicole Knuth | Yatish Raj Yerramola |
| Manish Koirala | Ali Yilmaz |
| Muhammet Nazim Kokcu | Weihe Ying |
| John Arthur Cieran Koontz | Micaiah Renee Yoak |
| Adam Kornblum | Logan Jonas York |
| Anna Kotolupova | Piper Elyse York |
| Paola Pamela Koury | Harrison William Young |
| Camila Kraszewski | Yan Yu |
| Kayla Ann Kreuz | Sara Zacharias |
| Michelle Marie Krug | Jimena Elizabeth Zaldivar Juarez |
| H'hem Ksor | Dekuai Zheng |
| Robert John L'heureux | Gabriel Dale Zickefoose |
| Ethan Alexander La Rue | Noah Bradley Zickefoose |
| Elizabeth Rose Labelle | Jordi Alois Zierz |
| Madeline Kaualani Lainez Rubi | Said Zine |
| Stephen Philip Laird | Andrew Edward Zinger |
| Logan Kent Lamb | Rachel Nicole Zito |
| Zacari Demarcus Lane | William David Zook |