Student Success
College Announces 2020-2021 Scott Scholars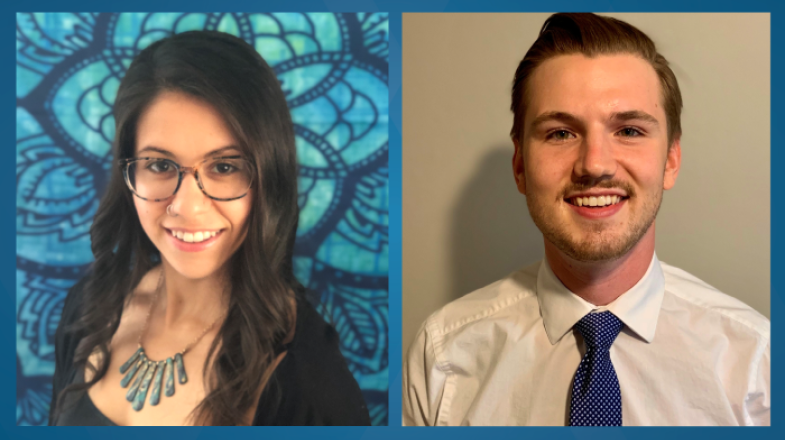 RALEIGH, N.C. (September 24, 2020) - Wake Tech Community College is pleased to announce the Scott Scholars for the 2020-2021 academic year, Hailey Berg and Kevin Flack. These two deserving students will receive up to $3,500 for tuition, fees and books along with a laptop computer, a summer internship placement, a mentor from senior administration, and opportunities to participate in special events and projects.
The Scott Scholars Scholarship, Wake Tech's most prestigious and sought-after honor, is merit-based and is designed to offer leadership development opportunities to outstanding students in associate degree programs at the college.
Hailey Berg will begin Wake Tech's nursing program in spring of 2021. She has been inspired by the healthcare workers battling the coronavirus pandemic and she wants to join them. "I cannot wait to stand with them on the frontlines and help as many people as possible," Berg says. She is also a health and fitness advocate and has led virtual yoga and meditation classes during the pandemic.
Berg is a single mom and says being a Scott Scholar will allow her to better focus on her educational goals. "Childcare is a financial strain in and of itself. This scholarship will allow me to spend more time learning and growing and less time working and stressing," she said." Berg's goal is to complete an associate's degree in nursing and become a registered nurse and eventually a certified midwife. She will be the first woman in her family to graduate.
Kevin Flack is a veteran who served in the U.S. Marine Corps. He is pursuing an associate of science (AS) degree at Wake Tech. Flack is part of the Carolina Student Transfer Excellence Program (C-STEP) which was established by UNC-Chapel Hill to enable more community college students to transfer to and graduate from Carolina.
When Flack isn't in class or studying, he tutors fellow students in the STEM Center on the Scott Northern Wake Campus several hours a week. Flack says the scholarship will help him get the education he wants without the burden of financial worries. "It will allow me to keep my mind in my textbooks and not on the bills," he says.
Flack plans to pursue a bachelor's degree in mathematics and hopes to eventually return to Wake Tech to teach math. "I want to impact the lives of our nation's youth."
"Our student population is impressive," says Wake Tech President Dr. Scott Ralls, and Hailey and Kevin are models for how students can dream big and achieve their goals. They're very deserving of the rewards provided by the Scott Scholars program."
Scott Scholars is named in honor of Wake Tech's third president, Stephen C. Scott, who retired in 2018 after 15 years at the helm of the state's largest community college. It was established in 2012 with a $25,000 endowment from Wake Tech alumni Mark and Rachel Selisker. The program's goal is to raise $1,000,000 to support four Scott Scholars each academic year. So far, the Wake Tech Foundation has raised almost $450,000 for the scholarship program.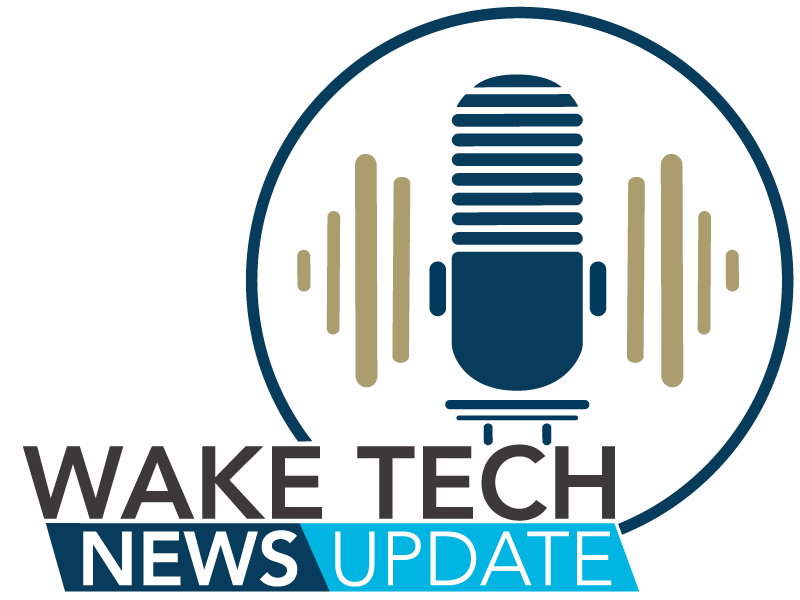 Latest News from Wake Tech