Events
9/11 Ceremony Honors First Responders and Veterans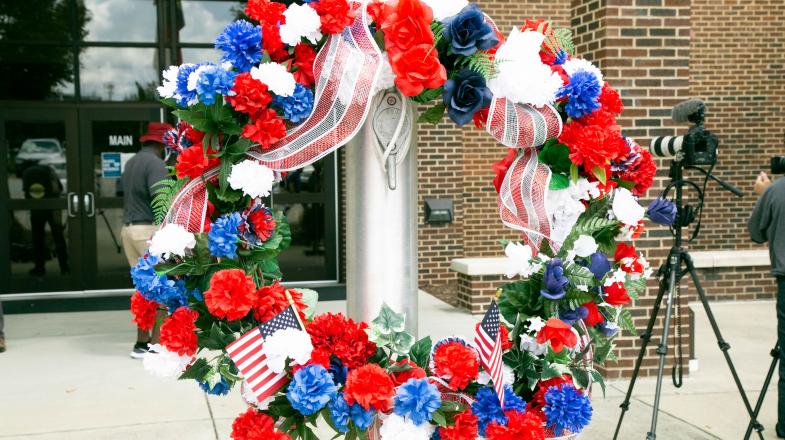 RALEIGH, N.C. (September 11, 2020) – Wake Tech commemorated the 19th anniversary of the September 11th attacks by honoring first responders at the Public Safety Education Campus.
The ceremony included the placing of a wreath at the campus flagpole and special reflection from Wake Tech President Dr. Scott Ralls.
"September 11, 2001 is a day we don't forget," said Dr. Ralls. "We don't forget the nearly 3,000 people who died that day and we don't forget the people who were fortunate to live but were heroes in demonstrating the very best of all of us on a day that was among our very worst as a country."
There were also special remarks in honor of students, faculty and staff who serve or have served in the U.S. Armed Forces.
Students enrolled in Wake Tech's Basic Law Enforcement Training (BLET) program also participated in the ceremony.
The Public Safety Education Campus trains police officers, firefighters, emergency medical technicians, and others who dedicate their lives to helping people in need.
"This is a fitting place to hold Wake Tech's annual 9/11 ceremony," Dr. Ralls concluded. "It is a campus where heroes from our community walk every day."