College Leadership
Three Distinguished Leaders Join Wake Tech Board of Trustees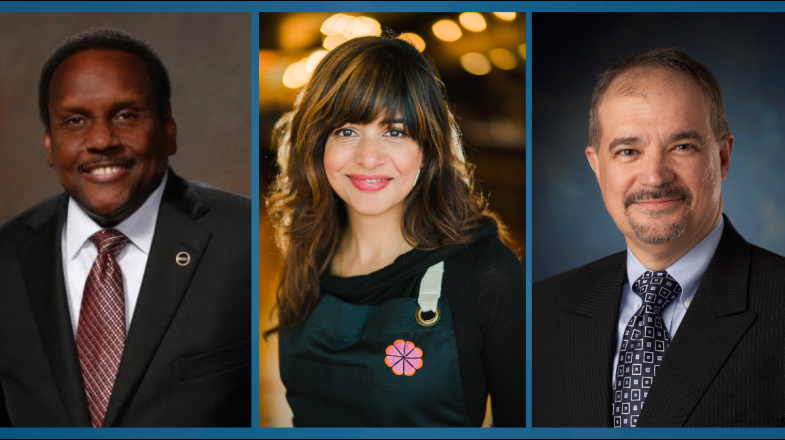 RALEIGH, N.C. (August 18, 2020) – The Wake Tech Board of Trustees is pleased to welcome three notable new members. "Rock Star" Raleigh chef Cheetie Kumar, former St. Augustine's University CFO Walter C. Davenport and biopharma executive Dr. Juan Torres were sworn in today. Kumar was appointed to the Wake Tech Board by Governor Roy Cooper; Davenport and Torres were appointed by the Wake County Board of Commissioners.
Kumar and her husband own Garland in downtown Raleigh, a popular restaurant that specializes in Pan-Asian food with a southern flair. They also own Neptunes Parlour, an underground lounge, and Kings, a live music venue. Kumar also plays guitar in her rock band, Birds of Avalon, and records studio albums. Born to Indian parents in Pennsylvania, Kumar and her family moved to Chandigarh, India, when she was 6 months old. Kumar was 8 when her family moved back to the U.S. and settled in New York. She has lived in Raleigh since 1992, and is an active member of the community.
Walter C. Davenport is a certified public accountant (CPA). He is a former vice president for Business and Finance & chief financial officer for St. Augustine's University in Raleigh. He previously served as interim vice chancellor for Administration and Finance at NC Central University in Durham. He is also a retired partner from Cherry Bekaert, LLP, one of the largest accounting and consulting firms in the country.
Davenport served on the Board of Governors for the University of North Carolina System from 2009-2013 and 2015-2019. He has served on the Board of Directors for the National Association of State Boards of Accountancy (NASBA) and held several positions on the North Carolina State Board of CPA Examiners. Davenport has also served in leadership roles on numerous professional, civic, and social organizations, including the Raleigh Chamber of Commerce, Triangle United Way, Wake County Education Foundation, and the National Association of Black Accountants (NABA). He is also a recipient of The Order of the Long Leaf Pine, the highest award for state service awarded by the governor of North Carolina. Davenport graduated from Morehouse College in Atlanta, Georgia with a bachelor's degree in Business Administration. He was part of the honor guard for the casket of Dr. Martin Luther King, Jr. while the civil rights leader lay in state prior to his funeral. Walter Davenport lives in Raleigh and has two grown sons.
Dr. Juan Torres is the Chief Quality Officer at Biogen. In this role, Dr. Torres leads the company's Global Quality organization and is responsible for all Quality Systems for Biogen. His responsibilities include corporate compliance, Quality supply chain management, Quality operations, Quality Control, among others. He previously held leadership positions at Centocor, Bayer Corporation, Organon Teknika, and Akzo Chemicals. Dr. Torres has served as a member of the Advisory Board of the NC State Poole College of Management and as a member of the Board of Directors of the Raleigh Chamber of Commerce. He also is the founder and board chairman of Ingenuitas, a STEM education-focused non-profit organization. He is a founding member and served as board president for Hands of Compassion, a non-profit organization that provides primary medical services for impoverished communities in South America and Africa. Dr. Torres is a recipient of the Triangle Business Journal Leader in Diversity award. He received both a bachelor's and master's degree from the University of Dayton in Dayton, Ohio and his Ph.D. in biochemistry and toxicology from NC State University. Originally from Seville, Spain, Dr. Torres resides in Cary.
Kumar, Davenport, and Torres replace Richard Boyd, Tom Looney, and Doris Huebner who completed their terms of service to the college and the Board of Trustees. The board also elected Jamie Thomas chair and Kellie Falk as vice chair. Thomas is General Manager for Strategy & Development at IBM; Falk is a Principal and Managing Director of Drucker + Falk, a family-owned fee management real estate management company. Student Government Association (SGA) President Ruben Mendoza was sworn in as the student ex-officio board member.
Wake Tech is served by 12 trustees, all of whom are appointed: four by the Governor, four by the Wake County Board of Commissioners, and four by the Wake County Board of Education. Trustees establish policy for Wake Tech, approve the annual budget, and serve as advocates for the college and its services.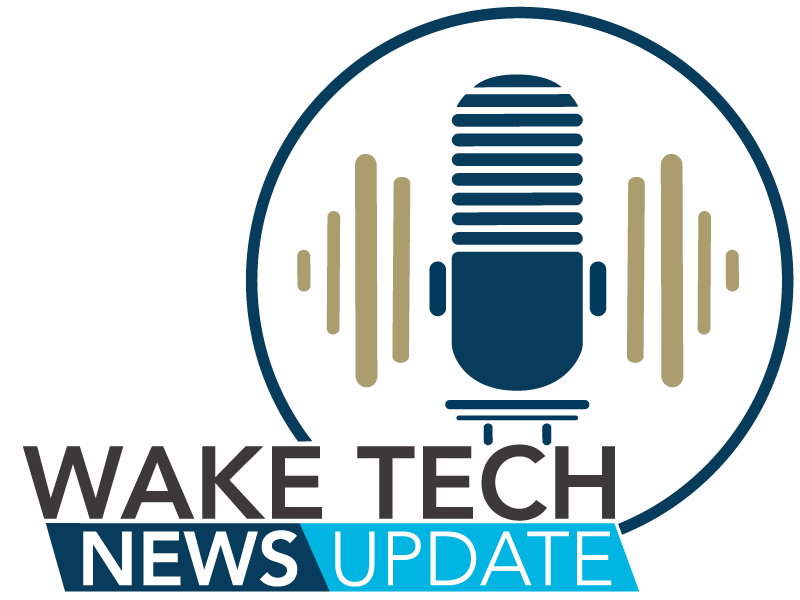 Latest News from Wake Tech