Employee News
New Leader Named to Enhance Work Based Learning and Customized Training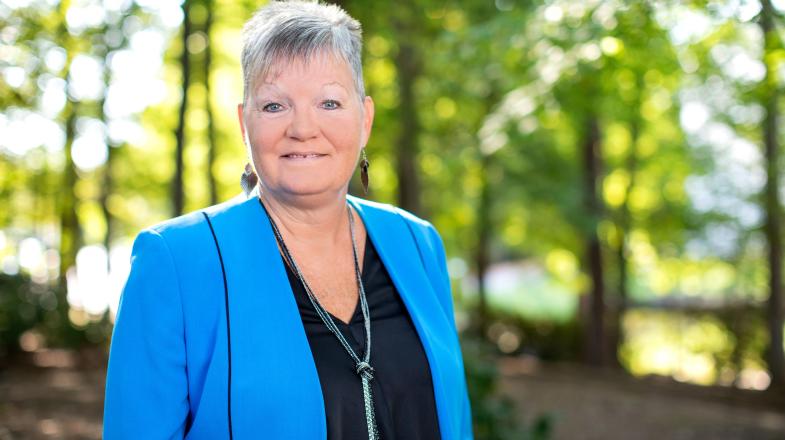 RALEIGH, N.C. (October 8, 2019) - Wake Tech has named Dr. Pamela Howze, an experienced community college educator and consultant, as the new Executive Director of Apprenticeship, Customized Training, and Work Based Learning. Dr. Howze will collaborate with local business and industry leaders to assess their workforce needs and design strategies for meeting those needs. Dr. Howze will also be in charge of the BioNetwork Capstone Center at NC State University (part of the NC BioNetwork), where Wake Tech delivers hands-on training in biomanufacturing.
Dr. Howze has big plans: "We want to grow these programs by 50% in the next two years and be recognized as the premier training provider for employers throughout Wake County. Wake Tech will be a state and national leader in workforce development!"
Prior to joining Wake Tech, Howze served as Program Director for the National Fund for Workforce Solutions, where she expanded apprenticeship and work-based learning programs. She was the statewide director of Apprenticeship, Business, and Veterans Services for the North Carolina Department of Commerce/NCWorks. Dr. Howze has also worked on apprenticeship and workforce development for private industry, including Siemens and Merck. She has taught in both North Carolina and South Carolina community college systems for more than 20 years. She began her career as a U.S. Army Officer and served for seven years on active duty and in the SC National Guard.
Dr. Howze earned a bachelor's degree from Western Carolina University and a master's degree from Troy State University in Alabama. She was awarded a Doctorate of Education in Adult Education and Community College Leadership in 2015 by NC State University, for her research in career technical education and apprenticeship.