Athletics
Athletics Program Has New Leader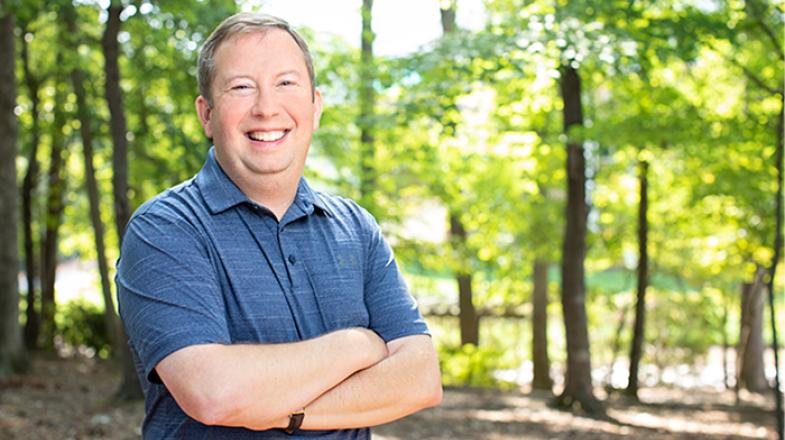 RALEIGH, N.C. (September 30, 2019) - Wake Tech's popular athletics program has a new leader: The college has named Brian Anweiler as Athletic Director. In that role, he will be responsible for developing, coordinating and supervising all intercollegiate athletic and recreational programs.
Wake Tech is a member of the National Junior College Athletics Association (NJCAA), Division 2, Region X, offering ten athletic programs including men's baseball, men's and women's basketball, men's and women's golf, men's and women's soccer, women's softball, women's volleyball, and a cheerleading and mascot team. For more information about Wake Tech's athletics program, visit waketechsports.com.
Anweiler says he has big plans: "My goal is to support our student-athletes and coaches and give them every opportunity to excel. I also want to increase the visibility of Wake Tech's outstanding teams and promote the Eagles program in the community."
Prior to joining Wake Tech, Anweiler spent a decade as Student Life Director at Northern Virginia Community College (NOVA). He worked with students on athletics, recreational activities, and other initiatives such as student media, student leadership, and competitive academic teams. He also served as acting athletic director for four years and managed the transition from club sport status to membership in the National Junior College Athletic Association (NJCAA) for all of NOVA's athletic teams.
Anweiler was also adjunct professor at George Mason University in the School of Recreation, Health, and Tourism from 2012-2019, where he taught a variety of courses in sports finance, governance, and management.
Anweiler was Athletic Director at Tallahassee Community College (TCC) in Florida from 2002-2009 – after starting as a student assistant in 1992 and working his way up. At TCC, the men's basketball and women's softball teams competed in NJCAA Division I national championship tournaments during his tenure. Under his leadership, 97 student-athletes signed with four-year institutions, and 114 were all-academic team honorees. Athletic facility enhancements were also completed during his tenure.
He takes over as Athletic Director following former director Barry Street's retirement last May.