Partnerships
Wake Tech Graduates Have New Opportunity to Transfer to WGU North Carolina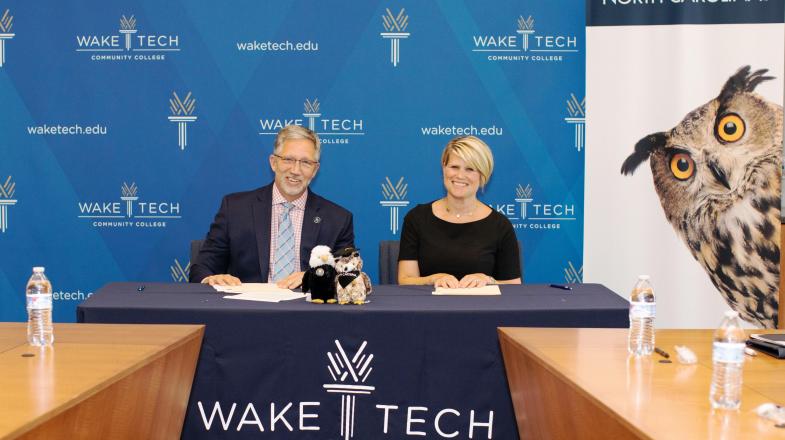 Raleigh, N.C. (July 8, 2019) - Wake Technical Community College has forged a new partnership with WGU North Carolina, an affiliate of Western Governors University, that eases the transition for Wake Tech graduates to pursue bachelor's degrees offered by WGU. In addition to a seamless transfer opportunity, the Memorandum of Understanding provides tuition discounts and access to scholarship funds.
"We're delighted about this new partnership with Western Governors University," said Wake Tech President Dr. Scott Ralls. "This exciting opportunity furthers our mission to help students who graduate with an associate's degree reach their goals by furthering their education."
The agreement creates transfer pathways for graduates in four technical programs at Wake Tech – Business Administration, Accounting, IT, and Nursing. Graduates in those programs will be eligible to pursue bachelor's degrees in a variety of programs in Business, IT, Teacher Education, and Healthcare. Over the past year, more than 150 Wake Tech students transferred to WGU.
In addition, Wake Tech graduates, faculty and staff will receive a five percent discount on WGU's tuition, and will be eligible to apply for scholarships offered through the WGU Community College Partnership Scholarship.
"North Carolina's community colleges are vital to the economic growth and sustained workforce development in our state," said WGU North Carolina Chancellor Catherine Truitt. "We are honored to partner with Wake Tech to provide a flexible and inexpensive option for graduates who choose to continue pursuing their education."
The WGU partnership is the latest in a series of transfer agreements between Wake Tech and four-year institutions, both public and private. Wake Tech's Associate in Arts and Associate in Science degrees transfer to all UNC System institutions under a statewide articulation agreement. A similar agreement exists with the North Carolina Independent Colleges and Universities.
The Associate in Engineering and Associate in Fine Arts degrees transfer to institutions offering four year degrees in those fields, and many Associate in Applied Science degrees in technical fields transfer as well. For more information visit transfer.waketech.edu. Visit nc.wgu.edu for more information on WGU North Carolina.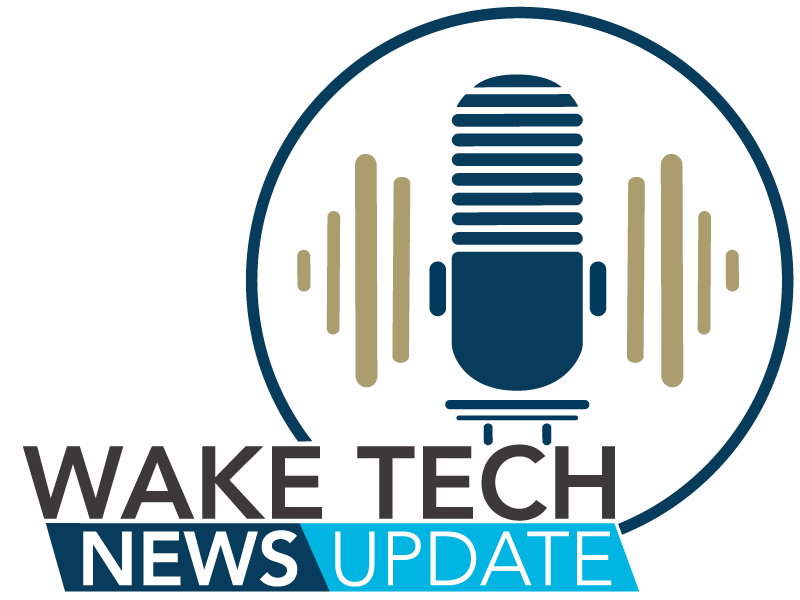 Latest News from Wake Tech