Employee News
Wake Tech Welcomes New Health Sciences Provost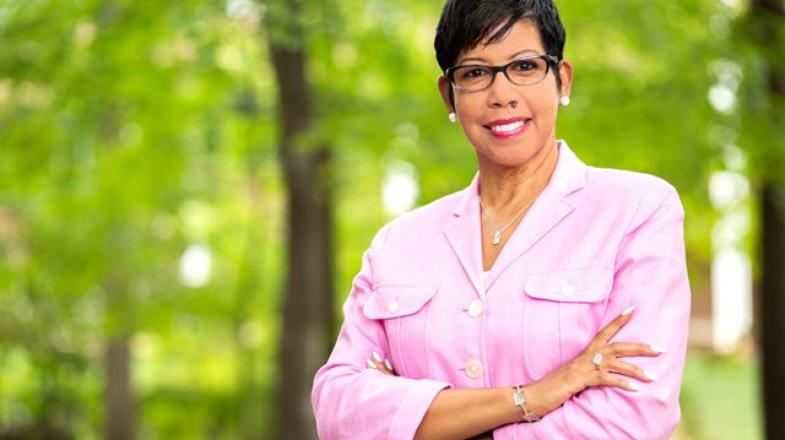 RALEIGH, N.C. (June 24, 2019) - Wake Tech is pleased to announce that Dr. Angela Ballentine has been appointed as Provost of the Health Sciences Division. In this role, she will be responsible for the academic quality of the college's in-demand health sciences programs, including nursing, radiography, dental hygiene, EMS, and others. Dr. Ballentine will also serve as Chief Campus Officer of the Perry Health Sciences Campus, adjacent to WakeMed Health and Hospitals, overseeing the growth and development of the campus and the operational effectiveness of campus services.
"I am excited to join the Wake Tech family," said Dr. Ballentine. "I look forward to working with my colleagues to design, implement, and maintain quality programs that facilitate team work, critical thinking, high ethical standards, and student success and completion."
Prior to joining Wake Tech, Dr. Ballentine was Dean of Health Sciences at Cape Fear Community College. She was responsible for strategic leadership, faculty and staff development, and operational management of 16 health sciences programs. Before that, Ballentine served as Vice President of Academic Affairs at Vance-Granville Community College, and was the college's interim president from 2010-2011. Ballentine began her career as a radiographer, specializing in mammography.
Dr. Ballentine received a Bachelor of Science degree in Biology from Greensboro College. She also earned a certificate in Radiologic Technology from the Moses H. Cone Memorial Hospital School of Radiologic Technology in Greensboro. While working at Vance-Granville, Dr. Ballentine earned both a Master's Degree in Adult and Community College Education and a Doctorate in Higher Education Administration from NC State University.
Dr. Ballentine is a member of numerous professional organizations, including the American Society of Radiologic Technologists, and the Rural Inter-Professional Health Initiative. She is also a Site Evaluator for the Southern Association of Colleges and Schools Commission on Colleges (SACSCOC).
She replaces Dr. Molly Curry.