Employee News
Wake Tech Welcomes New Vice President of Facilities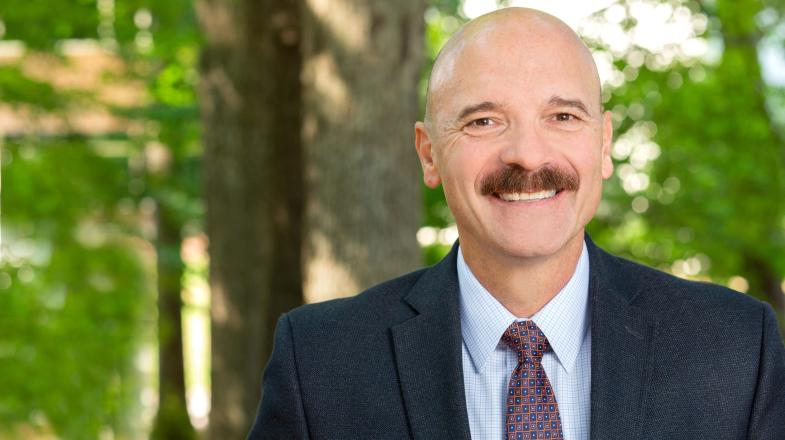 RALEIGH, N.C. (June 24, 2019) - Wake Tech has named an experienced engineer as the new Vice President of Facilities. Jeff Carter, a licensed civil engineer, will provide oversight for the planning, development, design, construction, operation, and maintenance of all Wake Tech facilities and grounds. He replaces Wendell Goodwin, who retires this month.
"This is a very exciting time for Wake Tech," said Carter. "The recently passed bond initiative will bring growth and development to several campuses. I look forward to those challenges."
Carter will oversee several expansion projects over the next six years. The first projects under his leadership will be an advanced Automotive and Collision Repair Building on the Scott Northern Wake Campus and a second instructional building on the RTP Campus in Morrisville. Wake Tech will break ground both facilities later this year.
Future projects funded through last fall's $349 million dollar bond include a Simulation and Tactical Response Center at the Public Safety Education Campus, a Health Sciences Building and parking deck on the Scott Northern Wake Campus, and an Advanced Industries Building and parking deck on the Southern Wake Campus.
Prior to joining Wake Tech, Carter served as the Director of Facilities, Construction and Biomedical Engineering at UNC Rex Healthcare in Raleigh. He led the construction and startup of the new 306,000 square foot Rex Heart and Vascular building, valued at more than $225M, as well as several other high profile construction, renovation, and infrastructure replacement projects. He also spent 25 years with the US Navy Seabees and Civil Engineer Corps, where he worked on construction and logistic projects supporting Navy and Marine Forces deployed worldwide.
Carter received an Associate's Degree in Liberal Arts from St. Leo College in St. Leo, Florida and a Bachelor's Degree in Civil Engineering from Auburn University in Auburn, Alabama. He also earned a Master's Degree in Civil Engineering from Old Dominion University in Norfolk, Virginia.
Carter lives in Raleigh with his wife. They have two grown sons.