Events
Students Showcase Baking Skills
"Bakers' Row" Shops Sell Desserts, Biscuits, and Savory Treats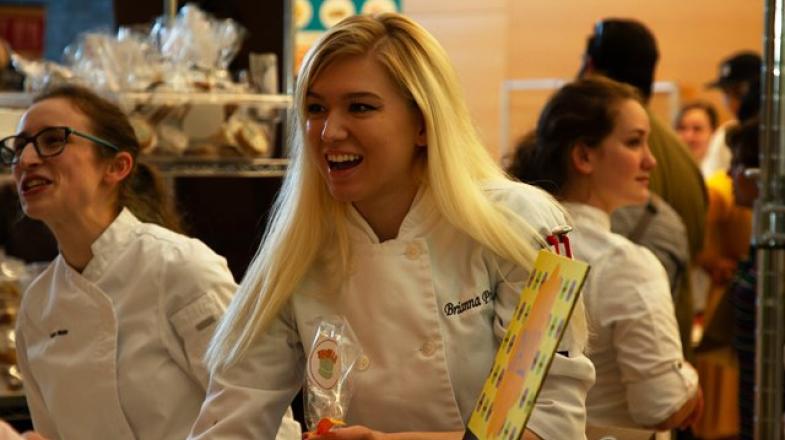 RALEIGH, N.C. (May 2, 2019) - Advanced students in Wake Tech's Baking & Pastry Arts program presented Bakers' Row today at the Scott Northern Wake Campus. The students showcased their original concept bakeries and displayed and sold their most imaginative creations - from savory biscuits, pizza, croissants, and quiche to cookies, cakes, and tarts.
One of the students offered a storybook café featuring Pooh's honey cream puffs, green eggs and ham quiche, and Alice's earl grey shortbread cookies. Customers were also treated to a bakery with sweet and savory southern comfort treats, including sausage and egg biscuits with red pepper jelly, honey buns, and pineapple coconut icebox cookies. Another student sold nostalgic desserts: strawberry pop tarts, rice crispy treats, s'mores, and swiss rolls.
The event was open to the public.
Bakers' Row is an end-of-year project for students in the Baking & Pastry Arts associate degree program which prepares aspiring bakers for entry into the industry as pastry chefs, cake designers, and bakery managers.