College Leadership
Wake Tech President Appointed to Task Force on Community College Apprenticeships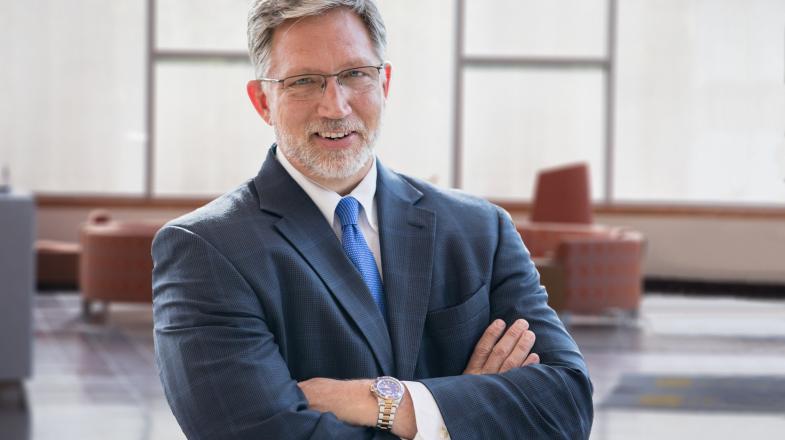 RALEIGH, NC (April 16, 2019) – Dr. Scott Ralls, president of Wake Technical Community College, has been appointed to a three-year term on the Task Force on Community College Apprenticeships by the American Association of Community Colleges (AACC). The AACC recently entered into an agreement with the US Department of Labor to launch the Expanding Community College Apprenticeships initiative (ECCA).
The Task Force on Community College Apprenticeships will identify, validate, and promote successful apprenticeship models and work-based learning programs which can be ramped up into full apprenticeship programs across multiple sectors. The task force may be asked to serve as incubators for testing model and programs as well.
"All over the country, the apprenticeship model plays a key role in workforce development," said Ralls. "I'm honored to be selected to this national task force and look forward to sharing information that may lead the development of more apprenticeships and work-based-learning opportunities."
Apprenticeships combine on-the-job training with related classroom instruction. These programs are most often sponsored by individual employers and/or employer associations. Students are employed full-time by the apprenticeship sponsor while continuing to attend classes. Students who complete all requirements receive the nationally-recognized Journeyman credential.
Currently, about 200 Wake Tech students are taking advantage of apprenticeship opportunities, and that number continues to increase. Several students in Mechanical Engineering Technology participate through the North Carolina Triangle Apprenticeship Program (NCTAP).

For more information, visit apprenticeship.waketech.edu.