Events
NC Poet Laureate Jaki Shelton Green Visits Southern Wake Campus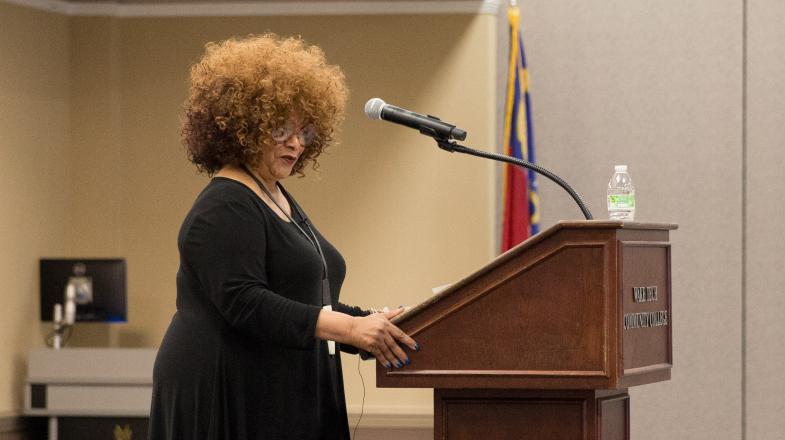 RALEIGH, N.C. (March 29, 2019) - Wake Tech hosted a special guest today. North Carolina Poet Laureate Jaki Shelton Green visited the Southern Wake Campus and spent time with English students. Green read some of her poetry and discussed her writing process: "I let the writing and characters guide me – I can hear them telling me where they need to be in a story." Green also visited a creative writing class.
Green, who is a native of Orange County, is the state's ninth poet laureate. She is the first African-American and third woman to receive the honor. Green has been active in North Carolina's literary and teaching community for more than 40 years. She was inducted into the state's Literary Hall of Fame in 2014.
The event was part of Wake Tech's Visiting Authors Series. The English department created the program to give students access to professional writers and speakers in hopes of sparking inspiration and exposing them to memorable cultural experiences.