Around WakeTech
Portrait of Dr. Stephen C. Scott Unveiled at Campus Named in His Honor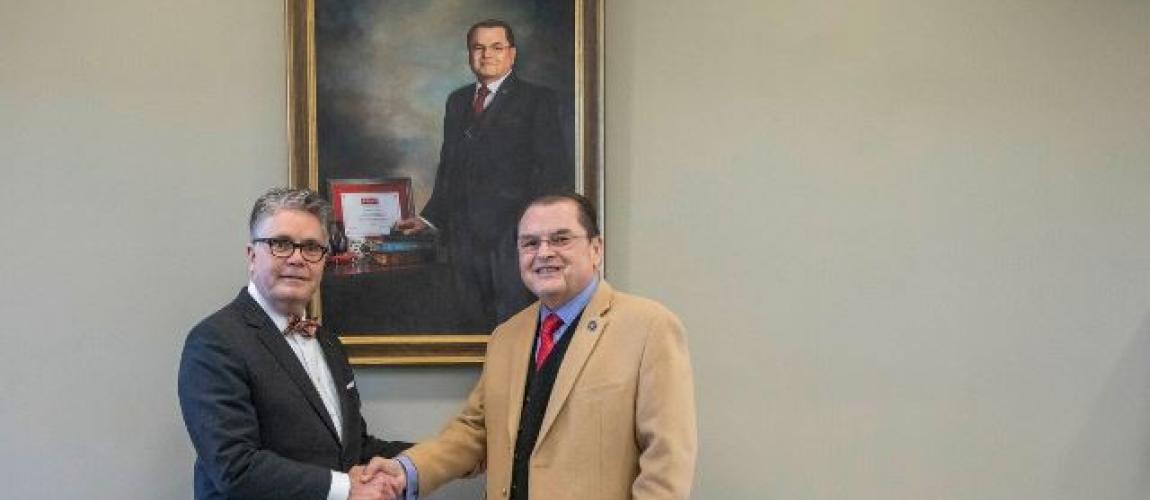 RALEIGH, N.C. (December 18, 2018) - A permanent reminder of the impact of Wake Tech President Emeritus Dr. Stephen Scott was unveiled today. The college dedicated a portrait by local artist William Branson during a ceremony at Wake Tech's Scott Northern Wake Campus, named in Dr. Scott's honor. The portrait will be displayed in the lobby of Building F, where the campus library is located.
Tom Looney, Chair of the Wake Tech Board of Trustees, praised Dr. Scott for his commitment to students, staff, and the community. "Dr. Scott's legacy will live on here for many, many years. He has had a monumental impact on all of us."
The inscription on the plaque that will hang near the painting describes Dr. Scott's many contributions to Wake Tech: "Dr. Stephen C. Scott served as Wake Tech's third president from 2003 until his retirement in 2018. His visionary leadership and standard of excellence transformed the college – expanding opportunities for students, inspiring and empowering faculty and staff, and fostering community connections with lasting impact. His Applied Benchmarking initiative, a hallmark of his presidency, provided a blueprint for improvement for institutions throughout North Carolina, and beyond. A former NCCCS President of the Year, Dr. Scott's commitment to the ideals of community college education spawned a career of outstanding service and dedication lasting more than 40 years."
Dr. Scott said the portrait dedication is one of the highlights of his career. "This has been one wonderful ride. My goal was to build the Northern Wake Campus. I never thought we'd build this and so much more!"
Dr. Scott retired in August after a career spanning more than 40 years. Under his leadership, Wake Tech became the largest of North Carolina's 58 community colleges, and has consistently ranked among the fastest-growing community colleges in the United States.