Academics
Fall Graduation Breaks Record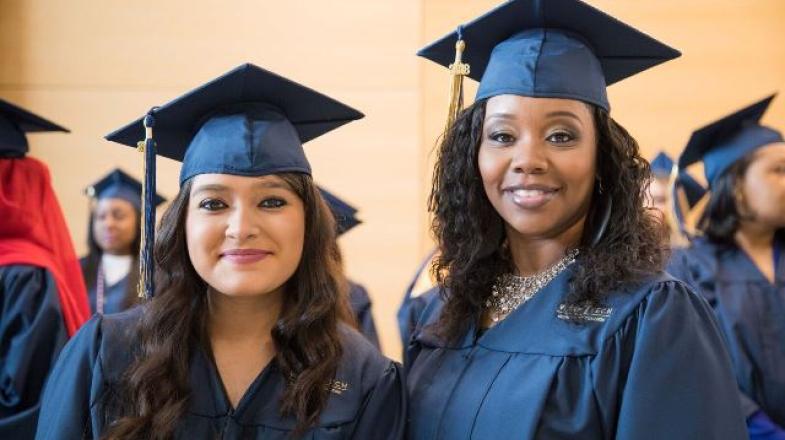 RALEIGH, N.C. (December 08, 2018) - Nearly 900 students received degrees and diplomas this semester at Wake Tech – a record for fall graduation!
Wake Tech Interim President Dr. Bill Aiken praised students and offered advice during two commencement exercises today at the Scott Northern Wake Campus. "May you always chase your dreams and get up when you fall. Solve problems with wisdom, face each challenge with energy, and inspire others."
Student Government Association President Jose Fabre, Jr. told his peers to keep working hard, "I am certain you will all continue to make big moves in the years ahead."
Among the graduates: Three students at Vernon Malone College and Career Academy. Maria Gamez-Vargas and Carmen Nurinda were awarded the Associate in Arts degree. Jose Iduate received a degree in Simulation and Game Development: Art & Modeling.
Seventeen-year-old Emily Darrigrand was the youngest student to receive a degree. Darrigrand, who was home schooled, participated in Wake Tech's Career and College Promise program (CCP). The dual enrollment program allows students to take college courses and earn college credits while still in high school. Darrigrand plans to transfer to NC State University and hopes to become a veterinarian.
Two students in Wake Tech's Fostering Bright Futures program also graduated today. Kelsea Read was accepted into Wake Tech's nursing program. Marquita Foster is transferring to NC State University. The program started in 2008 to help former foster care youth earn degrees from Wake Tech by providing academic and financial support.