Events
Talented Singer Wins 2018 Wake Tech Idol
Natalie Morales Receives $2,500 Scholarship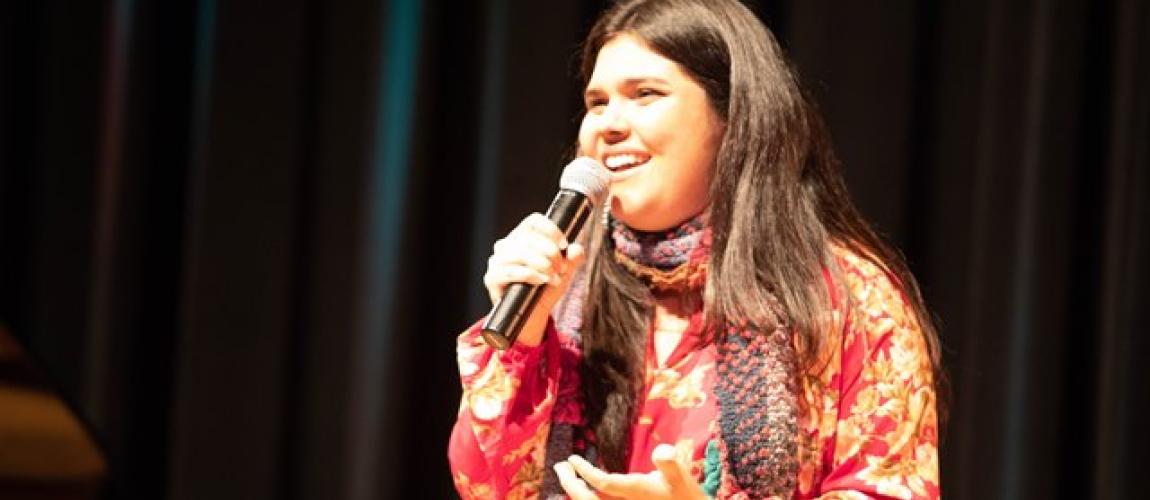 RALEIGH, N.C. (November 2, 2018) - A very talented singer has been named the 2018 Wake Tech Idol! Natalie Morales defeated nine other finalists tonight to win the annual competition, held on the Scott Northern Wake Campus. Her win includes a $2,500 scholarship from the Wake Tech Foundation. Morales performed two songs, including one in Spanish! She is pursuing an Associate in Arts degree and wants to become a middle school teacher.
Two runners-up, Chris Inhulsen and Cameron Peterson, took home $750 scholarships.
Dozens of Wake Tech students auditioned over a two-week period, and the top 10 were selected to appear in tonight's grand finale. Celebrity judges included Lisa Grele Barrie, former CEO of North Carolina Theatre; Yolanda Rabun, a North Carolina-based recording artist; and Marcel Anderson, a gospel singer. The judges chose the top three finalists, and the audience picked the winner. The event was emceed by Sandra Dubose, an event coordinator at Wake Tech who is also a motivational speaker, author, and jazz singer. Wake Tech instructor Solomon Eichner provided piano music for several of the singers.
Wake Tech Idol engages the college community in friendly competition that highlights student talent as well as fine arts courses and programs at the college. The annual event is sponsored by the Student Government Association (SGA).