Academics
Wake Tech Welcomes Dr. Bill Aiken as Interim President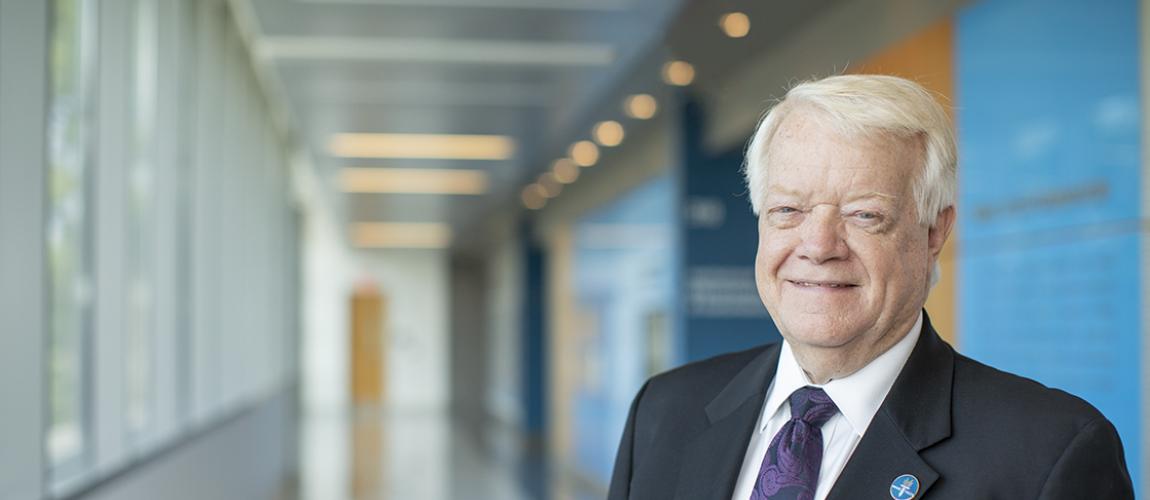 RALEIGH, N.C. (August 30, 2018) - Wake Tech is pleased to welcome Dr. William (Bill) Aiken as interim president succeeding Dr. Stephen Scott who retired at the end of August after serving for 15 years. The State Board of Community Colleges approved the appointment in July and Dr. Aiken started the new position this week.
Dr. Aiken is a native of Tennessee. He was born in the town of Greeneville. He comes to Wake Tech with a lifelong career in education having earned a doctorate and master's degree from the University of Tennessee at Knoxville. He served in several higher education positions in Tennessee and North Carolina. He led Sampson Community College for 12 years before retiring in 2012. Since his retirement, he served as interim president at several North Carolina community colleges including Cleveland, Haywood, Rockingham and Robeson Community Colleges and Paul D. Camp Community College in Virginia.
Regarding his appointment as interim president, Dr. Aiken said, "This position at Wake Tech is the highlight of my career. I look forward to continuing the strong tradition Wake Tech has achieved in meeting the needs of students, faculty, and staff. I will continue to build on the great work we do with business and industry. I can tell you this -- we have a great team in place and I'm ready to go to work."
The search for a permanent president for Wake Tech is underway. AGB Search, a nationally-recognized firm, is working with the Board of Trustees and a search committee to launch a nationwide search. The firm conducted listening sessions with faculty, staff, and students, as well as key community groups to obtain input on the presidential profile. The goal is to have a permanent president named by the end of the year. It is the goal of the Board to make the process as thorough and transparent as possible.