College Leadership
Wake Tech President Wins Regional Higher Ed Award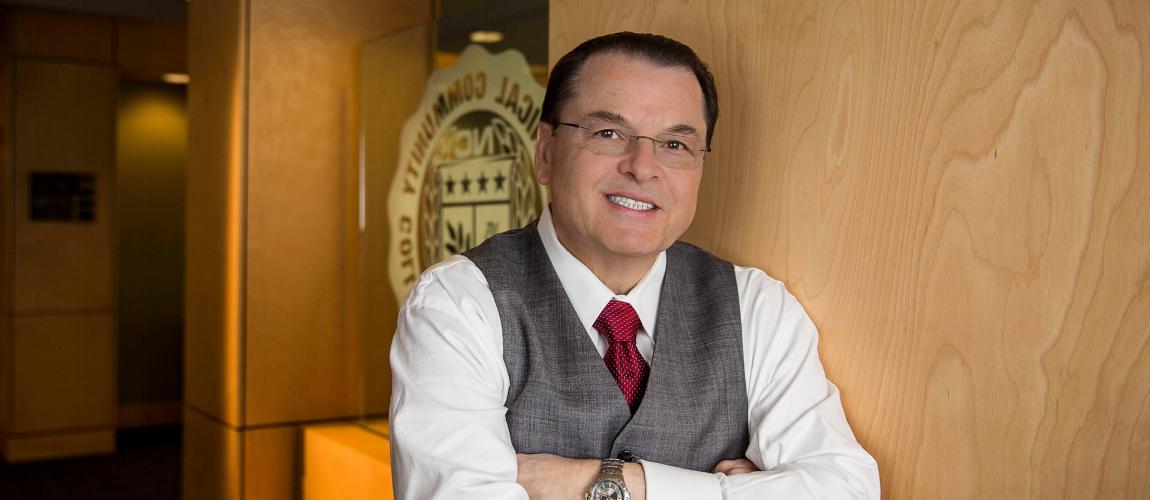 RALEIGH, N.C. (August 21, 2018) -The Association of Community College Trustees (ACCT) is recognizing Wake Tech President Dr. Stephen C. Scott with the Chief Executive Officer Award for the Southern Region. This prestigious award is a recognition of Dr. Scott's leadership as well as a lifetime of devoted service to North Carolina's community colleges.
The ACCT's Regional Awards recognize the contributions made by community colleges and their leaders to meet the needs of their communities. "Recognizing the outstanding leaders behind community college is one of the most exciting parts of our year," said ACCT President and CEO J. Noah Brown. "The 2018 awardees reflect the extraordinary commitments and accomplishments of the people who dedicate their lives to helping students succeed. Congratulations to all of this year's awards recipients."
Dr. Scott has a proven record of extraordinary service to students, employees, and the public through community colleges. Throughout his 40+-year career, Dr. Scott worked in five community colleges in North and South Carolina, most recently serving for 15 years as the president of Wake Tech. He retires at the end of this month. Under his leadership, Wake Tech became the largest of North Carolina's 58 community colleges, now serving more than 74,000 students (the equivalent of one in 10 Wake County adults).
"I have seen firsthand the impact Dr. Scott has had on our local community and our state," said Tom Looney, Chair, Wake Tech Board of Trustees. "No organization changes more people's lives in our community than Wake Tech. The respect and admiration community leaders consistently express for Dr. Scott is unsurpassed."
Dr. Scott has received numerous awards over his career. Earlier this month, he received the Order of the Long Leaf Pine award, the highest honor bestowed upon a private citizen in North Carolina.
Dr. Scott and other college leaders across the country who have been recognized at the regional level will contend for national-level ACCT recognition in October.