Academics
Nursing Graduates Ready to Enter Workforce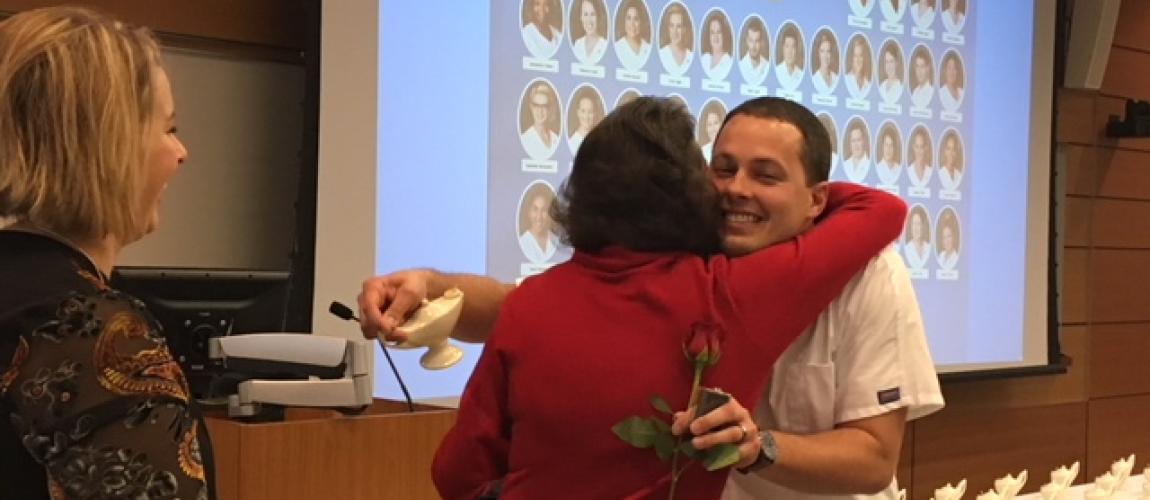 RALEIGH, N.C. (December 14, 2017) - The Triangle's health care workforce is about to get a boost: 67 graduates of Wake Tech's nursing program received their pins at the Perry Health Sciences Campus tonight.
In addition to their pins, the graduates received long-stemmed red roses and a ceramic lamp as a symbol of commitment and dedication attributed to Florence Nightingale. They also recited the traditional Florence Nightingale pledge. Graduates are now eligible to take the National Council Licensure Exam (NCLEX) to become licensed as Registered Nurses. Most will stay and work in the Triangle area, filling the demand for nurses at hospitals, physician offices and nursing homes.
In addition to the Associate Degree Nursing program, Wake Tech offers the Associate Degree Nursing – Advanced Placement program for Licensed Practical Nurses who seek to advance their education and advance in the profession. Graduates have the opportunity to transfer seamlessly to a UNC System institution to pursue a bachelor's degree.