Events
Students Showcase Baking Skills and Talents
Bakers' Row Shops Sell Confections to the Public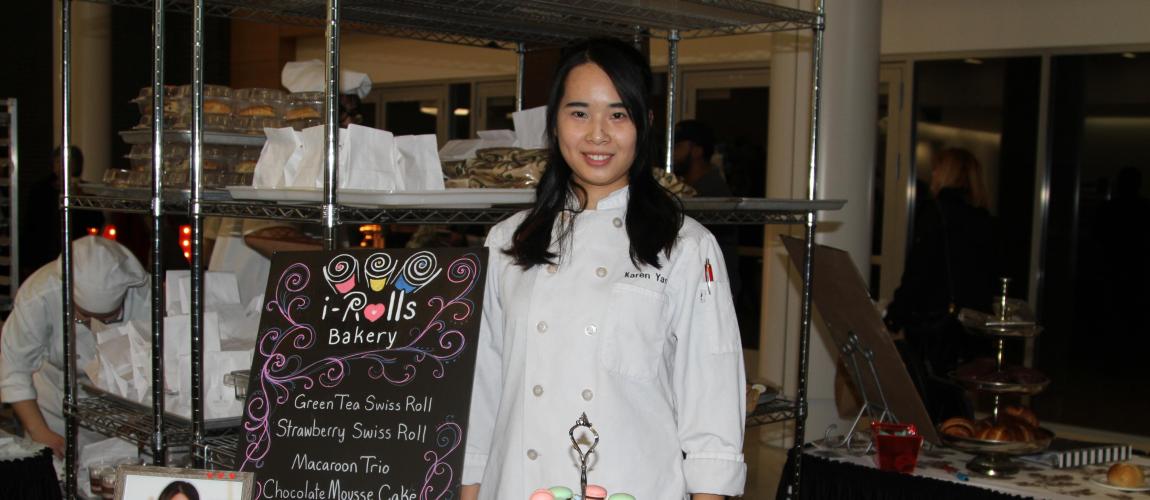 RALEIGH, N.C. (December 12, 2017) - Advanced students in Wake Tech's Baking & Pastry Arts program presented Bakers' Row – a showcase of their original concept bakeries – at the Northern Wake Campus on Tuesday, December 12. The students displayed and sold their most imaginative creations, from savory croissants and artisanal breads and baguettes to cookies, pastries, and European-style cakes.
One of the students offered New York-style pizza and cheesecake in a holiday-themed display. Several others sold cookie dough logs that customers can bake at home, and one student sold sandwiches made with meats she cured herself! Customers were also treated to a morning espresso display, with muffins, brownies, granola bars, and bagels. Another student's British bakery concept offered scones, trifles, and macaroons. Many of the students sold out of one or more of the items they offered.
Bakers' Row is an end-of-year project for students in the Baking & Pastry Arts associate degree program, which prepares aspiring bakers for entry into the industry as pastry chefs, cake designers, and bakery managers. The program moved from Wake Tech's Southern Wake (Main) Campus to new facilities at the Northern Wake Campus last summer.