New Wake Tech–Lenovo Partnership Will Benefit Students
Internships Offer Income, College Credit and Career Opportunities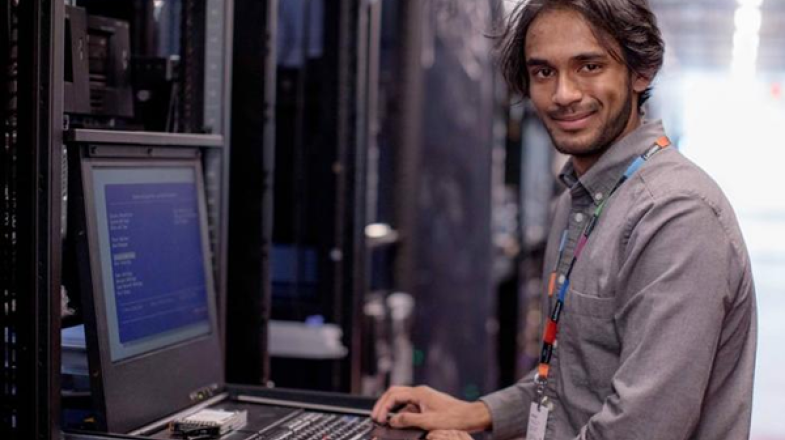 RALEIGH, N.C. (May 30, 2017) ­- Wake Tech students have an exciting new opportunity to learn from the best: Lenovo has brought on 12 students as paid interns who will work at the company this summer, kicking off a partnership that will be offered on a semester basis. While most of the internships are in information technology, there will be additional opportunities in areas such as marketing and business analytics. Participating students also will earn college credit through Wake Tech's Work-Based Learning program.
"Internships can be essential for breaking into a career field," said Kathryn Frederick, Wake Tech Coordinator of Work-Based Learning, "and placements with an industry leader like Lenovo are absolutely the best – in more ways than one. Not only do students get real work experience, earn money and college credit, internships can lead to full-time employment."
Wake Tech students selected for the first round of internships at Lenovo, which started May 16, are Shantal Grullon, Andrew Rambaran, Brooks Young, David Mejia, Sean Hadley, Gwyn Nguyen, Kaylen Waltz, Juan Feliz Cita Gomez, De Wet Van Zyl, Zachary Wolf, Lauren Speakman, and William Brantley Scott. They were among more than 40 students who applied for the internships. Wake Tech students interested in fall internships will be able to apply later this summer.
"North Carolina and the Triangle region are rich with talent that Lenovo seeks to achieve our ambitions," said Tom Shell, Lenovo Senior Vice President. "Wake Tech is a valued partner and this initiative gives us a pipeline to identifying people who can grow to be future leaders at Lenovo."
The Wake Tech-Lenovo partnership will be expanded next spring, when the North Carolina Department of Information Technology (NC DIT) will join to offer scholarships to five additional Wake Tech students. Those students will also be guaranteed an internship with Lenovo and then employment at NC DIT upon graduation from Wake Tech.
"We are thrilled to play a role in such an important program," said Secretary and State Chief Information Officer Eric Boyette. "I believe that technology jobs are the manufacturing jobs of the future, and partnerships like this help us to attract, grow and retain IT talent, not just in the Research Triangle, but throughout the entire state of North Carolina."
Lenovo and NC DIT join a growing list of industry leaders partnering with Wake Tech to provide a skilled workforce for the Triangle.
"Companies like Lenovo understand that investing in community college students is an investment in their own future success," said Tom Looney, Chair of the Wake Tech Board of Trustees who retired from Lenovo in 2014 as North America Sales Vice President. "Students get work experience and hands-on training in the latest technologies, while companies identify prospective employees with the talents and skill sets they need to fulfill their workforce requirements and win in the market."
In addition to offering valuable internships, local business leaders play a vital role by serving on Wake Tech advisory committees, where they review programs and curricula to make sure they continue to match current industry needs. The business community also supports the college with monetary and in-kind gifts, helping Wake Tech meet instructional needs that exceed community college budget limits.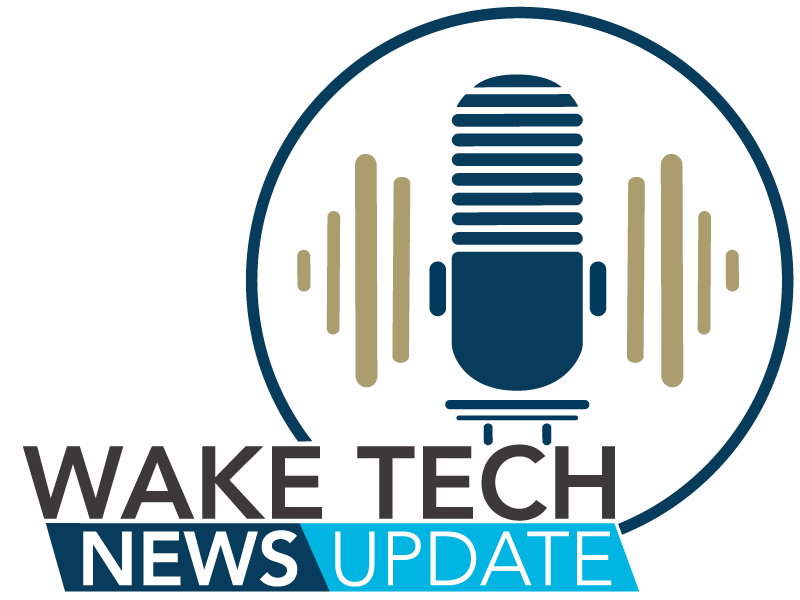 Latest News from Wake Tech