Events
College Honors Veterans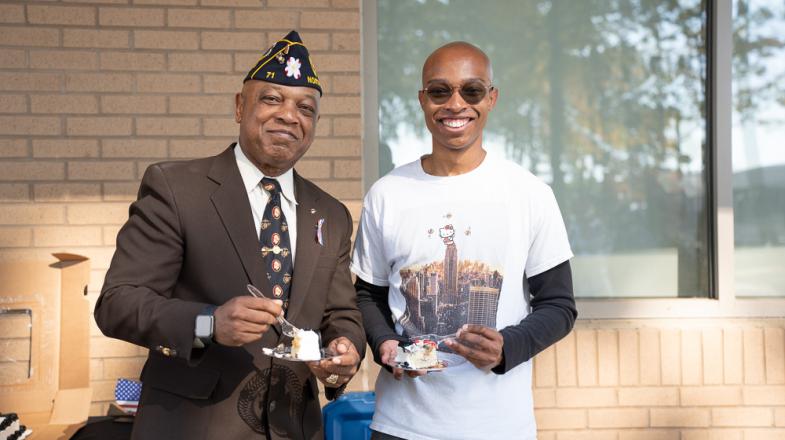 RALEIGH, N.C. (November 8, 2023) – Wake Tech students, faculty and staff gathered Wednesday in the courtyard at the Southern Wake Campus for a Veterans Day observance to celebrate all who have served our country.
The Wake Tech Honor Guard, led by Wake Tech Assistant Police Chief Wyatt Cumbo, a U.S. Air Force Veteran, presented the colors; Jeremiah Thomas, a military dependent and Wake Tech student, led the Pledge of Allegiance; and the 82nd Airborne Division Band from Fort Liberty performed the national anthem and a variety of patriotic music. The event included a ceremonial moment of silence, and Kenneth Williams, a U.S. Navy veteran, played "Taps."
Wake Tech President Dr. Scott Ralls recognized students, staff and community members who serve or have served in the military.
"Wake Tech is very proud to be a military-friendly institution," Ralls said. "We have more than 1,000 veterans enrolled here, and many of our faculty and staff are former military service men and women. We appreciate all they do for our college and the community."
Wake Tech is a Military Friendly® Gold Award institution, a designation earned for services and programs the college offers veterans and their family members pursuing education, training and professional development:
Accelerated training programs
Assistance with GI Bill® Education Benefits and financial aid
Options for translating military experience into workplace credentials
George A. Higgins, a retired general in the U.S. Army, West Point graduate and current adjunct professor of Philosophy at Wake Tech, was the keynote speaker. He served more than 40 years in the military before retiring in 2008 as the assistant deputy chief of staff of the Army.
"Serving in the military is an affair of the heart," he said. "Let's remember the deep level of gratitude we all owe to Americans who are veterans. We thank them for their service on Veterans Day and every day."
Wake Tech is also participating in Operation Greenlight with Wake County, a national campaign to highlight support for veterans by displaying green lights. The college also honored veterans with donut and lunch giveaways, and students wrote thank you cards that will be sent to service members overseas.
Wake Tech is hosting a military families appreciation night at the men's and women's basketball double-header on November 15 at Southern Wake Campus. The Wake Tech women play Richard Bland College at 5:30 p.m., while the men's team takes on Fayetteville Tech at 7:30 p.m. Admission to the games is free.
Learn more about special programs and resources for veterans at Wake Tech at veterans.waketech.edu.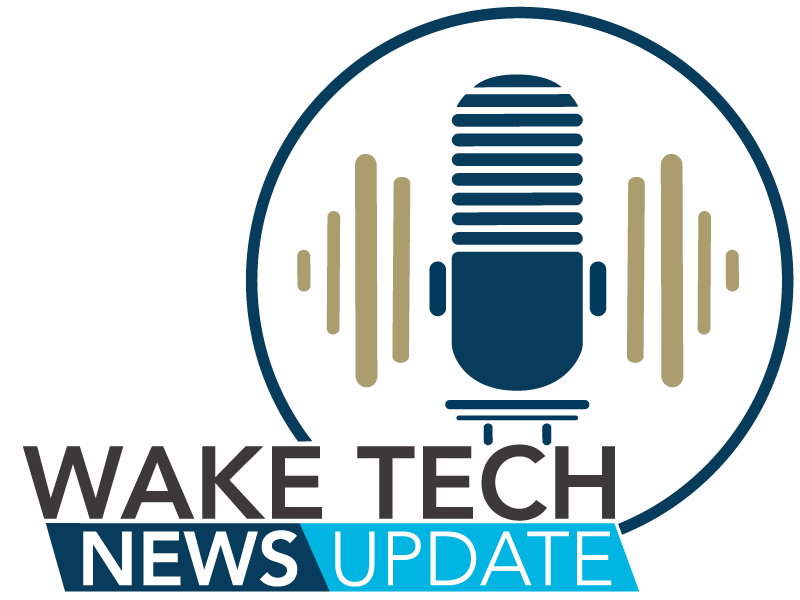 Latest News from Wake Tech