Events
College Holds In-Person Nursing Pinning Ceremony
Nursing Graduates Ready to Enter Workforce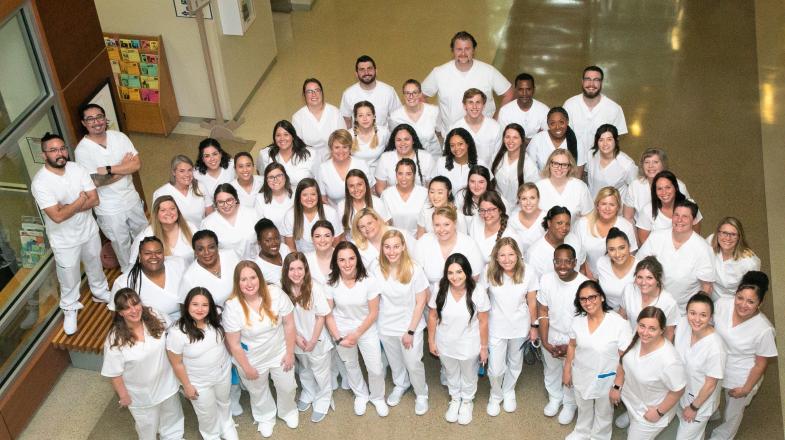 RALEIGH, N.C. (May 6, 2022) – The Triangle health care industry is about to get a boost from Wake Tech Community College. Sixty-three soon-to-be-graduates of Wake Tech's Martha Mann Smith School of Nursing received their pins today and are preparing to enter the workforce to help support health care workers, especially those treating patients with COVID-19. Thanks to the new "Graduate Registered Nurse" status approved by the North Carolina Board of Nursing last year, they'll be able go to work immediately, while they await an opportunity to take their licensure exam.
A special ceremony signifying the completion of clinicals was held at the Perry Health Sciences Campus in Raleigh, one day before the college's commencement exercises. The event was held inside for the first time since before the pandemic. Students and faculty wore masks and observed physical distancing guidelines. Parents, friends and other loved ones watched the pinning virtually on Microsoft Teams. In addition to the pins, the graduates took home a lamp, a red rose and a copy of the Florence Nightingale pledge – symbols of their commitment to the nursing profession.
Ann Marie Milner, department head of the Martha Mann School of Nursing at Wake Tech and a member of the Board of Nursing, said the new nurses are excited to be heading into the health care workforce.
"This past year has been challenging for everyone but especially for nurses. The pandemic has highlighted the critical role that nurses play in health care. We are so proud of our graduates and know they are extremely prepared to care for patients."
Wake Tech President Dr. Scott Ralls congratulated the graduates on all their hard work. "I am grateful to each one of you for choosing this profession and for choosing Wake Tech. You all worked so hard to become a member of this noble profession, and I am thankful you will be caring for all of us."
With approximately 300 students and about 150 graduates each year, Wake Tech has one of the region's largest nursing programs. At the beginning of the pandemic, the Board of Nursing instituted "Graduate Registered Nurse" status, which enables nursing graduates to go straight to work while waiting to take the NCLEX. Testing during the pandemic has taken longer than usual due to a significant reduction in the number of testing sites open across the state and the number of students they are able to accommodate at one time. Graduates will need to apply for licensure through the Board of Nursing, apply to take the NCLEX and complete a criminal background check before they can work as Graduate Registered Nurses.
Wake Tech's Associate in Applied Science (AAS) Nursing program prepares well-qualified nurses who can practice in a variety of settings. Ninety-eight percent of Wake Tech's nursing graduates typically pass the NCLEX licensure exam on their first attempt, and 98% of graduates are employed within six months. Wake Tech's AAS degree in Nursing is approved by the North Carolina Board of Nursing and accredited by the Accreditation Commission for Education in Nursing.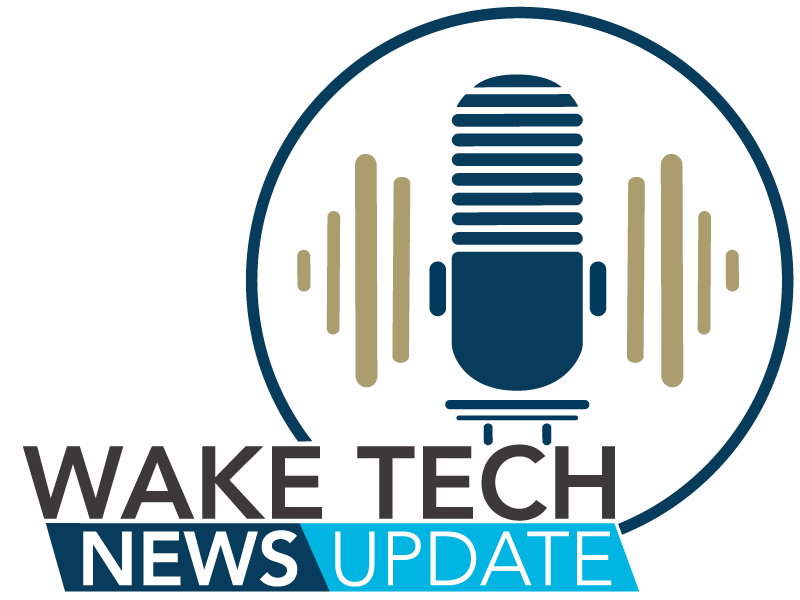 Latest News from Wake Tech