Events
Congressman Price Secures $1.2 Million to Help Fund RTP Bio
Wake Tech and Durham Tech Team Up for a Unique Workforce Partnership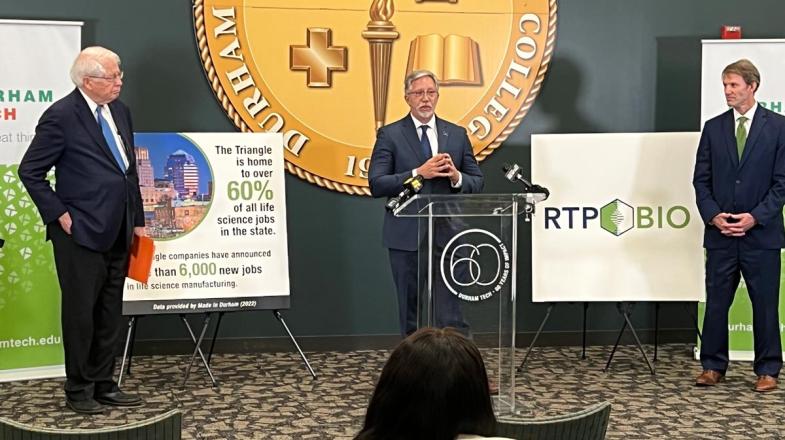 RALEIGH, N.C. (May 5, 2022) – U.S. Rep. David Price today joined Wake Tech President Scott Ralls and Durham Technical Community College President J.B. Buxton in announcing $1.2 million in Community Project Funding to support the new RTP Bio partnership between the two colleges.
Durham Tech and Wake Tech announced a joint RTP Bio partnership in March – a new workforce development collaboration that unites biotechnology, biomanufacturing and biopharmaceutical talent pipelines of the two community colleges in the Research Triangle Park region.
Congressman Price said that $1.2 million in funding that he was able to secure for the RTP Bio Workforce Development Project was included in the recently passed fiscal year 2022 appropriations omnibus, which included critical direct spending opportunities referred to as Community Project Funding.
"Community colleges like Durham Tech and Wake Tech play a critical role in our communities as drivers of economic growth," Price said. "The RTP Bio Workforce Development Project exemplifies this role and will provide the skills training necessary to connect our students with quality jobs as the biotechnology sector continues to expand in the Triangle."
Wake Tech and Durham Tech serve the fifth-largest biotechnology hub in the United States, with Research Triangle Park located in both colleges' service regions. The location and expansion of life science and biopharma industries have significantly accelerated employment demands. In 2020, more than 6,000 biotechnology jobs were created in the Research Triangle.
"In the Triangle, we love our rivalries – competition is great when it comes to college sports – but collaboration is the key when it comes to workforce development. Durham Tech and Wake Tech are committed to work together to connect residents of the Triangle to great careers in the life sciences and to connect employers to the great talent at our colleges. Thanks to Rep. Price for his leadership and support of this important collaboration," Buxton said.
RTP Bio aims to support and address the increasing employment needs for businesses in Research Triangle Park and to foster greater collective impact.
"Wake Tech and Durham Tech have collaborated for years in serving Research Triangle Park," Ralls said. "The vision for RTP Bio is that the life sciences employers we collectively serve – those in the Park and those located in other parts of our communities – will all benefit from the collective strengths of our two colleges. At Wake Tech, we are excited to deepen our collaboration with Durham Tech on biotech-related education and training programs, as well as employer and student outreach efforts, to further solidify our region as the best in the nation for life sciences opportunities."
Dr. Kara Battle, chief academic officer at Durham Tech, said RTP Bio will focus on four major areas of joint work.
"We are focused on the delivery of short-term and customized workforce training, the development of apprenticeship programs and pathways for high school students, support for career development and employment services, and '1+1' associate degree transfer agreements," Battle said.
RTP Bio serves anyone interested in biotechnology careers and companies looking for talent.
Learn more at www.waketech.edu/rtpbio or www.durhamtech.edu/rtpbio.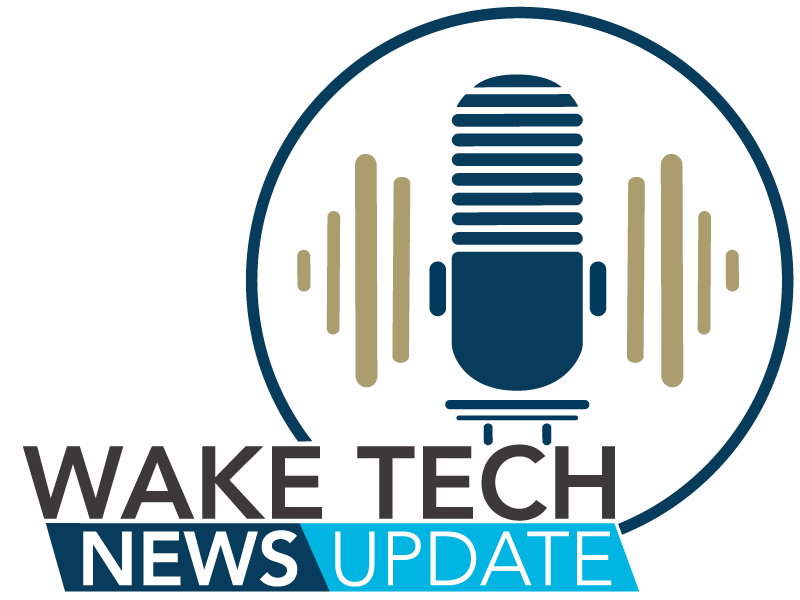 Latest News from Wake Tech