Events
College Hosts Fresh Food Farm Market
Students Receive Free Produce Boxes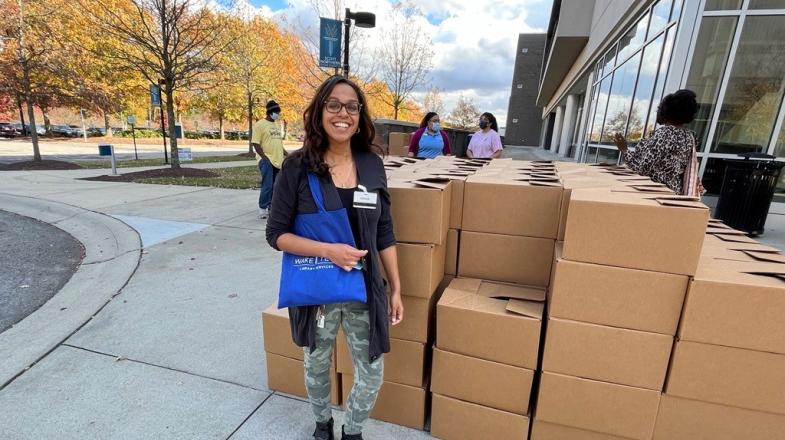 RALEIGH, N.C. (November 18, 2021) – Hundreds of Wake Tech students will enjoy free fruits and vegetables thanks to a collaboration between Wake Tech and Ford's Produce Company.
Members of Wake Tech's Student Government Association (SGA) and Student Activities handed out 550 boxes of fresh produce this week during the Fresh Food Farm Market held on Wake Tech's Southern Wake, Scott Northern Wake, RTP, and Perry Health Sciences campuses.
The boxes contained a variety of farm fresh goodies, including carrots, potatoes, squash, and apples.
Students expressed their gratitude for the free boxes, many overcome by tears as they thanked student and staff organizers.
"We are so thrilled to be able to hand out these produce boxes," said Luanne Burns, Assistant Director, Wake Tech Student Activities. "There is often a lack of fresh food in our community and we wanted to do our part to help students in need."
The boxes were purchased from Ford's Produce with funds from SGA and Student Activities. The company, based in Raleigh, delivered the boxes to Wake Tech for distribution.