In The Community
Wake County and Wake Tech are Recruiting for Fire Academy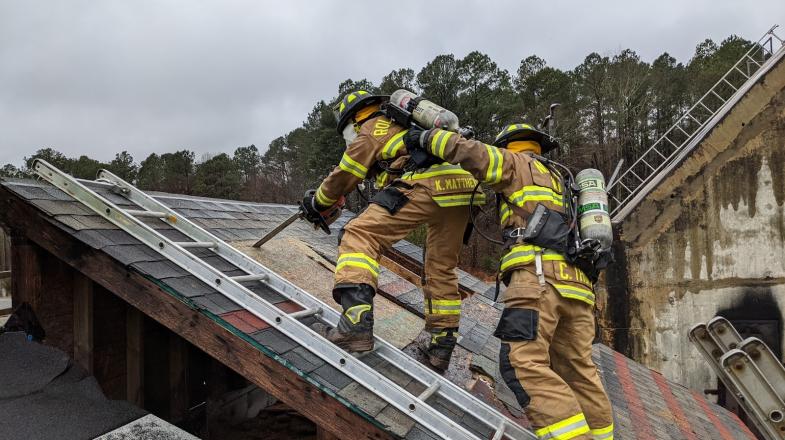 RALEIGH, N.C. (November 17, 2021) - Wake County, in partnership with Wake Technical Community College, is recruiting for the next Wake County Fire Academy class.
The 33-week course, which begins Jan. 3, 2022, will put students on the pathway to a career in less than a year. More than 80% of academy graduates have gone on to full-time positions with local fire departments.
"Wake County is committed to providing top notch public safety services to meet our growing community's needs now and in the future," said Wake County Board of Commissioners Chair Matt Calabria. "Successful Fire Academy candidates will get the training and certifications they need to start off strong and join us in our efforts to keep our residents safe."
The Wake County Fire Academy is perfect for anyone who has the heart and desire to perform meaningful and important work fighting fires and ensuring the safety of Wake County residents. Whether you have volunteer firefighter experience or are interested in starting a new career, the academy could be the jumpstart you're looking for.
"Wake Tech is excited to partner with Wake County in order to share resources to make fire training more accessible," said Dr. Jamie Wicker, Provost and Chief Campus Officer, Wake Tech Public Safety Education Campus. "We are hopeful that our combined efforts will amplify the message that the Fire Academy is a great way to go from no experience to fully certified firefighter to rewarding career in just a few months."
Academy graduates receive the following certifications:
Firefighter
Hazardous Materials
Incident Command System
Rapid Intervention
Technical Rescuer
The EMT Basic certification course will be offered at the end of the academy on the same daily schedule format.
Financial assistance may be available through Wake Tech.
Interested in learning more? For applications or further information, visit wakegov.com/fireacademy.