College Leadership
College Mourns the Loss of Former Board Chair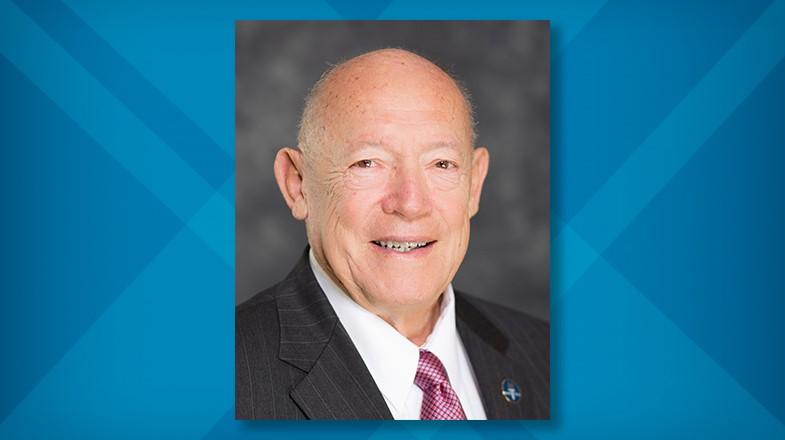 RALEIGH, N.C. (November 8, 2021) - The Wake Tech family mourns the loss of former Board Chair Harvey Montague. Mr. Montague passed away on November 4 at the age of 86.
Montague, for whom the college's administration building on the Southern Wake Campus is named, was the college's longest-serving member of Wake Tech's Board of Trustees. He served on the Board from 1996 to 2016. He served as Vice Chair from 2008 to 2014 and Chair from 2014 to 2016.
A native of Wake County, Montague devoted his career to the growth and development of the local community. He became a licensed general contractor in 1963 and established the Montague Building Company, constructing churches, homes, and commercial properties throughout the region. He worked on a wide range of projects including WakeMed, several churches, motels, and facilities for the 82nd Airborne Division.
Mr. Montague helped guide Wake Tech during a period of tremendous growth, with the building of new facilities to accommodate record enrollment increases. He was leading the Board as Vice Chair when Wake Tech surpassed Central Piedmont Community College as North Carolina's largest community college in 2012 and helped celebrate the college's 50th anniversary in 2013. He provided extensive support during the construction of a new building to house college administration, which was named Montague Hall when it opened in 2013. He was a passionate advocate for Wake Tech programs and students during two bond referenda, which both passed overwhelmingly. In addition, he established the Harvey L. Montague Endowed Scholarship to support hard-working students with financial need as they pursue additional training and education at Wake Tech.
Services will be held at Macedonia Baptist Church, 7100 Holly Springs Road, Raleigh, including a visitation on Tuesday, November 9th from 4 to 7 pm, and a memorial service Wednesday, November 10th at 2 pm. In lieu of flowers, memorial donations may be made to Macedonia Baptist Church, WakeMed Foundation, Wake Tech Community College Foundation, or the YMCA of the Triangle. More information can be found here.