Events
Wake Tech Celebrates Opening of New WakeWorks® Apprenticeship Center
College Hosts Ribbon Cutting to Make it Official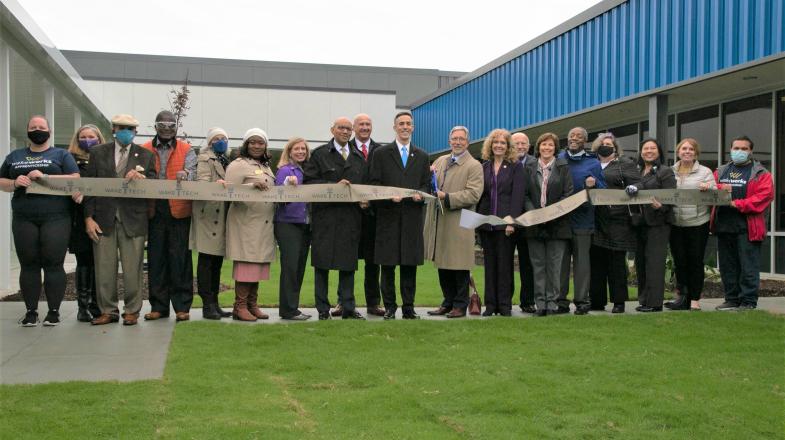 RALEIGH, N.C. (November 4, 2021) – Apprentices in skilled trades, mechatronics and robotics have new state-of-the-art labs to train in. Today, Wake Tech hosted a ribbon cutting and celebrated the opening of the new WakeWorks® Apprenticeship Center, the most comprehensive apprenticeship training facility in North Carolina.
Located at the college's Beltline Education Center just north of I-440, the new center includes the Poole WakeWorks® Apprenticeship Lab for students in HVAC, carpentry, plumbing, and electrical programs. It also includes a $1 million state-of-the art Mechatronics and Robotics Lab currently being used to train Amazon apprentices.
"We're beyond excited to open the WakeWorks® Apprenticeship Center," said Wake Tech President Dr. Scott Ralls. "It will greatly expand our capacity and enhance our ability to train technical workers to meet Wake County workforce demands. We're so grateful to have partnerships with Wake County, the Lonnie and Carol Poole Family, and the Credit Suisse Foundation, whose support has made it possible to expand this vital program."
The WakeWorks® Apprenticeship program launched in February 2020, when Wake County committed to providing up to $500,000 per year to expand apprenticeship options in skilled trades and technician programs – where demand is high. Two recent gifts of $250,000 each from the Lonnie & Carol Poole Family Foundation and Credit Suisse have helped expand the program to a broader range of employers, and funded tools and equipment for students.
Apprenticeship is a combination of working and learning that benefits both the apprentice and the employer. WakeWorks® apprentices earn a paycheck and receive valuable on-the-job training at a local company – all while pursuing a degree or professional credential through Wake Tech.
WakeWorks® funds help to pay tuition, fees and other expenses. Apprentices are awarded an official Journeyworker's certificate upon completion of the program, signifying that they have mastered the skills in their field. WakeWorks® Apprenticeship helps local industry meet staffing needs while also developing new talent.
"An economy is fueled by industries that create jobs for a wide-range of employees," said Lonnie C. Poole, Jr. "The Poole WakeWorks® Apprenticeship Lab will equip skilled tradesmen and women for generations to come. The Poole Family is proud and honored to be part of such an important program in our community."
Earlier this year, Credit Suisse announced a $250,000 yearlong commitment, through its Credit Suisse Americas Foundation, to support the WakeWorks® Apprenticeship program. Eric Eckholdt, Executive Director of the Credit Suisse Americas Foundation and Head of Corporate Citizenship Americas, said: "The WakeWorks® Apprenticeship program is a critical local resource. It offers students a pathway to a more promising career and is forging an important connection between the education and business sectors in Wake County. We're honored to provide funding that will help strengthen and expand this vital conduit."
Currently, WakeWorks® apprentices are working at 50 local companies across Wake County, earning income while receiving classroom instruction and valuable on-the-job training.
Donald Edney is a WakeWorks® electrical apprentice working for Pepsi Bottling Ventures. He says the program has turned his life around. "When I was paired with Pepsi, I tripled my income, and I've been able to bring my family's situation above water. We're moving forward. I'm investing in myself, and I'm working for an employer who's investing in me – and that makes me feel more confident and secure in my job."
Learn more about WakeWorks® apprenticeship opportunities for students and employers at wakeworks.waketech.edu.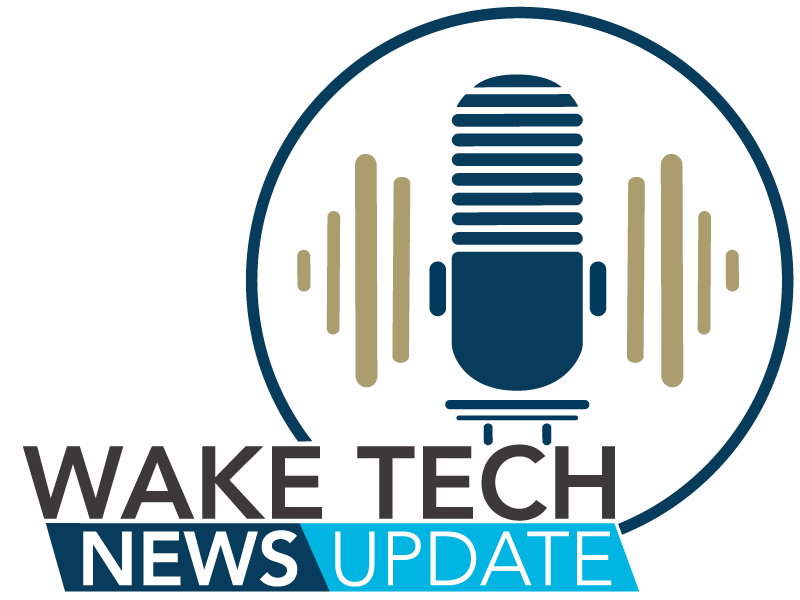 Latest News from Wake Tech