Partnerships
AT&T North Carolina Makes Generous Donation to Wake Tech Fire Services Program
Funds Will Make Mobile Fire Training Possible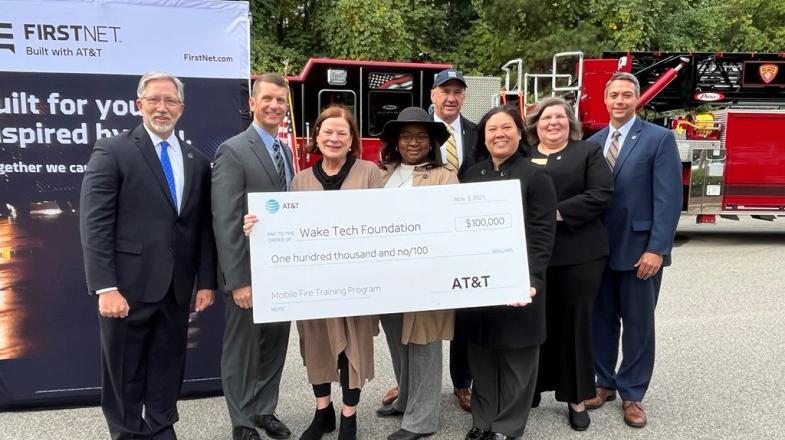 RALEIGH, N.C. (November 3, 2021) – AT&T North Carolina has made a generous donation to help Wake Tech Community College take its fire training on the road. AT&T North Carolina has gifted the college with $100,000 to support the expansion of mobile training solutions for firefighters in Wake County.
The funds will allow Wake Tech to purchase fire and rescue training equipment that will be placed in small trailers that can be dispatched to locations across the county for fire and rescue training. The trailers will allow firefighters to train in realistic, scenario-based environments, including live burn, rescue, and forcible entry in their natural area of response, eliminating travel time, and allowing them to respond to emergencies from their home base.
"I am extremely grateful for this partnership with AT&T North Carolina," said Dr. Jamie Wicker, Provost, Public Safety Education and Chief Campus Officer, Wake Tech Public Safety Education Campus. "This donation is truly a godsend and will allow us to expand our fire training equipment and training approach to better meet the needs of our Wake County fire service partners."
"First responders dedicate their lives to saving lives, running toward danger when others run away from it," said Trey Rabon, President of AT&T North Carolina. "Through FirstNet, America's public safety network, we are committed to delivering the communication tools and interoperability they need, no matter their mission. We are honored to support this innovative fire training program and are excited about the positive impact it will have, both for first responders and for the communities they serve."
Wake Tech's mobile fire training tools will provide basic, intermediate, and advanced training. They will help give firefighters hands-on training in a variety of real-life scenarios, including vehicle collisions, confined space rescues, and live fire scenarios. They are expected to be available by the end of the year or early 2022.
Wake Tech trains fire and rescue personnel throughout Wake and surrounding counties. The Fire Services program is designed to provide full-time and volunteer firefighters with the opportunity to gain knowledge, practical skills, and certification in modern firefighting, rescue, officer development, and fire department management skills. A broad range of specialty classes, based on both departmental needs and new training standards, are offered throughout the year.
FirstNet is the AT&T nationwide high-speed wireless broadband network dedicated to public safety when and where they need it most. It allows first responders, emergency personnel and other essential workers to communicate during an emergency situation. It is designed to cut through the clutter of commercial traffic.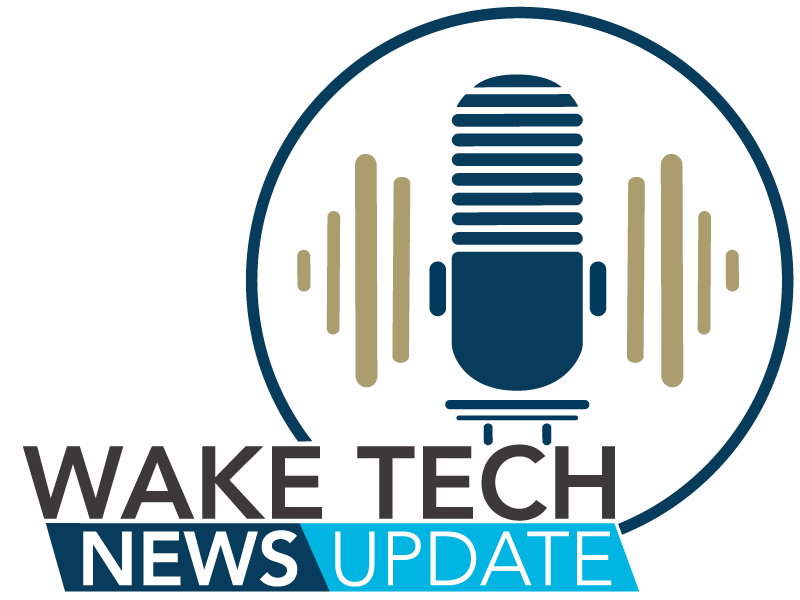 Latest News from Wake Tech