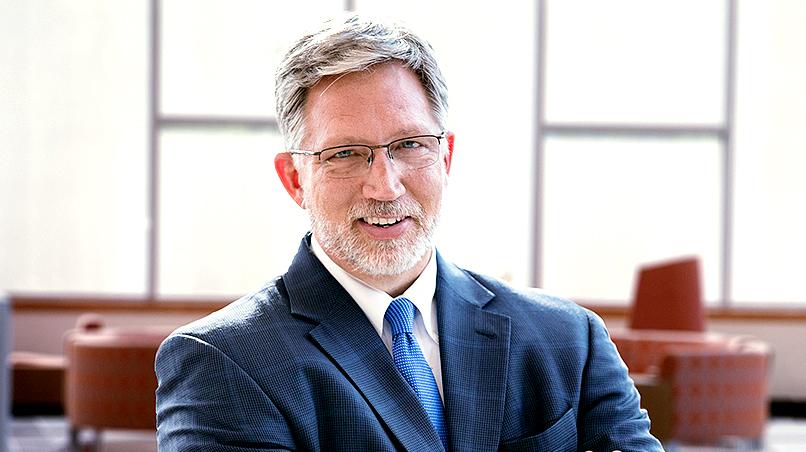 Dr. Scott Ralls is the fourth president of Wake Technical Community College, North Carolina's largest community college. Wake Tech is recognized for its "laddering" strategies to connect workforce and education opportunities and is ranked as a national leader in online education.
From 2015 to 2019, Ralls served as president of Northern Virginia Community College, or NOVA as it is commonly known, the second largest multi-campus community college in the nation. During his NOVA tenure, he developed a unique partnership with Amazon Web Services that catalyzed a Virginia statewide initiative to create seamless cloud computing degrees between community colleges and universities that was named 2019 Education Partnership of the Year by Education Dive. He also initiated ADVANCE, a nationally recognized joint admission program with George Mason University.
In May 2016, Ralls was named president emeritus of the North Carolina Community College System after a 20-year career in North Carolina that included roles as state system president, president of Craven Community College and vice president of Economic and Workforce Development.
Ralls has been recognized as a Power 100 Business Leader by regional business publications for both the Washington, D.C., region (2017) and the state of North Carolina (2021 and 2022). He has testified six times to U.S. Senate or U.S. House committees or subcommittees on workforce development or student success innovations and policy, was recently appointed by U.S. Secretary of Education Miguel Cardona as the higher education representative to the Telecommunications Workforce Working Group and serves at the national level as co-chair of the Community College Workforce Consortium and a member of the Taskforce on Higher Education and Opportunity.
He earned his bachelor's degree at UNC-Chapel Hill and master's and doctoral degrees in Industrial and Organization Psychology from the University of Maryland.
He is the recipient of numerous awards, including the Distinguished Public Service Award from the North Carolina Chamber and the Order of the Long Leaf Pine, North Carolina's highest civilian honor.