Welcome to Career and Employment Resources (CER) at Wake Tech!
We're here to help current students and alumni explore careers and find jobs – and to help employers find qualified job candidates.
Students:
Search for jobs (and learn the best strategies), post your resume and portfolio on College Central Network, explore possibilities with a counselor in our Career Lens labs and use Career Coach online, review job forecasts and salary surveys, complete self assessments, and tap into a wealth of online tools and resources.
Employers:
Post full and part-time job openings via College Central Network, find interns through our Work Based Learning program, or arrange for on-campus recruiting.
Please explore these pages to find the resources you need, and feel free to contact us – we're here to help!
---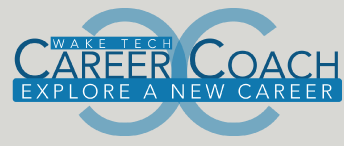 This unique online tool allows you to explore jobs and career opportunities in the Raleigh-Durham-Chapel Hill and Cary areas. It is a service Wake Tech offers to students, prospective students, and the community.