The Non-Credit Computer Education Department delivers basic and advanced technology training so you can learn a new skill or earn an industry-recognized credential to level up to your next job. 
Many non-degree IT courses align with Wake Tech's IT degree programs, which means you can take certain "non-degree" courses and still earn college credits for that course if you enroll in a qualifying degree program.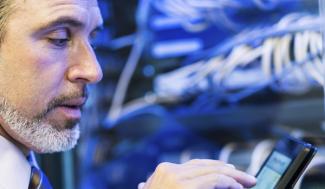 Course Details & Registration Information for All IT Courses
Course
Bookkeeping Certification Exam Prep and QuickBooks Hands-On Training
Name
ACC-3107A2
Overall Quality of This Course
Based on 9 student surveys.
Available Classes
Intended Audience
This course is designed for anyone who would like to take and pass the Certified Bookkeeper Exam.
Description
Develop mastery of six areas relevant to adjusting entries, correcting accounting errors, payroll, depreciation, inventory, internal controls and fraud prevention. Learners will prepare for the national Certified Bookkeeper exam through hands-on QuickBooks training. Course registration includes textbooks.
Course Objectives
Understand the fundamentals of becoming a Certified Bookkeeper

Setup and use QuickBooks software in a small business environment

Demonstrate a basic ability to pass the National Certified Bookkeeper Exam

Outline of Instruction
Certified Bookkeeper program introduction
Internal controls and fraud depreciation
Company payroll.
Depreciation for financial statements and taxes.
Recording and costing out of merchandise inventory.
Correction of accounting errors and bank reconciliation
Accruals, deferrals, and the adjusted trial balance
Mock exam
Contact Hours
72
CEU's
7.2
Industry Standard, State, or National Certification
Yes
Certification
American Institute of Professional Bookkeepers Certification
Website URL
http://www.aipb.org/
Certification Learning Outcomes/Requirements
know basic bookkeeping, including double-entry accounting, before undertaking certification;
pass a national exam in advanced bookkeeping at Prometric Test Centers;
have at least 3,000 hours (2 years) of on-the-job experience in bookkeeping;
sign a Code of Ethics that assures commitment to integrity;
constantly update skills by earning 20 Continuing Education Credits every year.
CE to CU Articulation
No
Prerequisites
Prior to course enrollment, students should have Bookkeeping Fundamentals with QuickBooks.
Text and Supplies Needed
N/A
Clinical Site/Special Facilities
N/A
Requirements for Successful Completion of this Course
Attendance 90% or above
Participation
Demonstrate an understanding of at least 70% of course material taught.
Accreditation/Special Approval Requirements
N/A
Intended Audience
This course is designed for anyone who would like to take and pass the Certified Bookkeeper Exam.
Specific Industry or Business Support Needs
Industry or Job Titles Related to training Outcomes for Employment
Assistant Bookkeeper
Certified Bookkeeper
Bookkeeper
Related Courses
Bookkeeping Fundamentals Using QuickBooks - SEF-3001HQ2
Course Contact Information
Jennifer Simmons-Bage
919-532-5915