Web Developer Coding Boot Camp
Course Highlights
15-week program
Certification in JavaScript, HTML 5, CSS3 and other industry-demand coding languages
Hands-on training in a computer lab with software/hardware provided
A digital portfolio of your work for prospective employers
$3,500 
[includes books, and certification vouchers]
For non-credit student support services or to see if you qualify for financial assistance, contact the Career Pathways Program & Student Resources.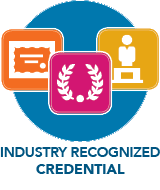 ---
Course Details & Registration Information
Career Seeking Skills for the IT Industry
HRD-3004AY2
If you want a job in the IT industry, now is the time! Career Seeking Skills for the IT Industry focuses on resume writing, online applications and interview techniques. Learn targeted job-seeking strategies. Examine the use of keywords and phrases for careers in IT. Review...
Responsive Web Development with HTML and CSS Introduction
SEF-3001JN2
To provide the best user experience, responsive design is a methodology that detects a web visitor's screen size and orientation. Using this approach allows HTML and CSS content to adjust and look good on any device. By the end of the course, students should be equipped wi...
First
|
Previous
| 1
Next
|
Last