Industry-recognized credential(s): SAS Programming
Complete in: 6 month or less
For non-credit student support services or to see if you qualify for financial assistance, contact the Career Pathways Program & Student Resources.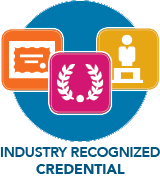 ---
Course Details & Registration Information
SAS Certified Base Programmer Certification
SEF-3001EX2
1 available classes
This course prepares students for the exam to become a SAS Certified Base Programmer for SAS 9. The course covers exam objectives, including basic concepts, reports, creating and modifying SAS data sets, identifying and correcting data syntax and programming logic errors, an...
SAS Macro Language 1: Fundamentals
SEF-3001KD2
1 available classes
Are you an experienced SAS programmer with a sound understanding of DATA step processing? Here is an opportunity to write SAS programs that are reusable and dynamic. This course focuses on the components of the SAS macro facility and how to design, write, and debug macro sys...
SAS Programming 3: Advanced Techniques
SEF-3001LK2
1 available classes
Are you an experienced SAS Programmer with an interest in data analysis? This course focuses on acquiring skills for useful comparisons of manipulation techniques and resource cost benefits, which are designed to help programmers choose the most appropriate method for their...
SAS Report Writing 1: Fundamentals
SEF-3001KE2
1 available classes
Are you familiar with basic SAS procedure syntax and logic? This course helps participants build the skills to make detailed and summarized reports using Base SAS procedures. Upon completion, participants will know how to enhance and create SAS tabular reports, and will be p...
SAS Visual Analytics 1 for SAS Viya Introduction
SEF-3001LE2
1 available classes
This course offers an introduction to the functionality provided by SAS Visual Analytics, and is designed for those with little to no SAS or programming experience. Participants will be introduced to data preparation, data discovery, and report creation in SAS Visual Analyti...
Career Seeking Skills for the IT Industry
HRD-3004AY2
If you want a job in the IT industry, now is the time! Career Seeking Skills for the IT Industry focuses on resume writing, online applications and interview techniques. Learn targeted job-seeking strategies. Examine the use of keywords and phrases for careers in IT. Review...
SAS Data Loader for Hadoop
SEF-3001LG2
Hadoop is an open-source software framework for storing large amounts of data; it runs applications on clusters of hardware and provides enormous processing power. This course will help students use this seamless platform to profile, integrate, cleanse, and move big data in...
SAS Enterprise Miner for Applied Analytics
SEF-3001LI2
This course introduces SAS Enterprise Miner. Participants should have a basic understanding of statistics and regression modeling. The course equips participants with the skills to assemble analysis flow diagrams using the rich toolset of SAS Enterprise Miner for both patter...
First
|
Previous
| 1
Next
|
Last