Industry-recognized credential(s): AutoCAD beginner certification
Complete in: 6 month or less
For non-credit student support services or to see if you qualify for financial assistance, contact the Career Pathways Program & Student Resources.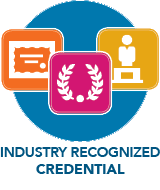 ---
Course Details & Registration Information
AutoCAD 2D Fundamentals
SEF-3001JL2
1 available classes
AutoCAD 2D Fundamentals introduces Computer Aided Design and Drafting concepts and techniques. Using an extensive hands-on approach, users will gain techniques and understand concepts, progressing from making basic shapes to creating multi-view drawings. This course can prep...
AutoCAD for Interior Designers
SEF-3001LP2
1 available classes
Interior designers with no experience will learn to use AutoCAD. In this instructor-led, project-based course, participants will use AutoCAD for floor plans, elevation views, dimensioning and plotting. Course instruction focuses on helping you create all of your 2-D Interi...
AutoCAD Fundamentals
SEF-3001JH2
1 available classes
AutoCAD is a popular Computer Aided Drafting program. Architects, project managers, engineers, graphic designers, town planners, and real estate agents are among the professionals who use AutoCAD. This course is aimed at individuals with no AutoCAD experience and will introd...
Autodesk Revit Architecture Basics
DFT-3100X2
1 available classes
This course prepares those who have some experience using CAD and are familiar with drafting concepts to apply the basics of building information modeling (BIM). The course focuses on Revit operating procedures, use of menus, and terminology to practice 3D application. Upon...
Autodesk Revit MEP Advanced
DFT-3100Z2
1 available classes
Revit software changes how mechanical, electrical and plumbing (MEP) disciplines work through the Building Information Modeling (BIM) process. Participants will build upon the skills introduced in Autodesk Revit MEP Basics. Topics include using advanced commands, constructin...
Autodesk Revit MEP Basics
DFT-3100Y2
1 available classes
Autodesk Revit MEP is a building information modeling-based (BIM) software used by professionals across many industries. This course – for mechanical, electrical, and plumbing (MEP) engineers – introduces participants to the program's user interface and focuses on the HVAC,...
AutoCAD 3D Modeling
SEF-3001LO2
AutoCAD 3D Modeling introduces AutoCAD users to 3D modeling techniques and concepts. Using a hands-on, extensive approach, students learn how to construct 3D wireframe models, 3D surface models, 3D solid models, and multiview drawings. Course topics can help individuals prep...
Career Seeking Skills for the IT Industry
HRD-3004AY2
If you want a job in the IT industry, now is the time! Career Seeking Skills for the IT Industry focuses on resume writing, online applications and interview techniques. Learn targeted job-seeking strategies. Examine the use of keywords and phrases for careers in IT. Review...
First
|
Previous
| 1
Next
|
Last