Industry-recognized credential(s): Adobe Training
Complete in: 6 month or less
For non-credit student support services or to see if you qualify for financial assistance, contact the Career Pathways Program & Student Resources.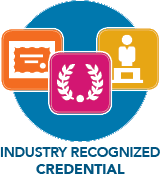 ---
Course Details & Registration Information
Adobe Photoshop Level 1
SEF-3001HZ2
1 available classes
Adobe Photoshop is a market leader in image editing, creation, and graphic software. The Adobe Creative Cloud (CC) application is commonly used in graphic design, web, and 3D projects. Gain the ability to create basic images, manage selections and layers, modify and repair i...
Adobe After Effects CC
SEF-3001JU2
This software program, widely used in television and film to create motion graphics and special effects, allows users to create video, online content, and presentations. This course will show participants how to use basic animation, use 3D images, and apply advanced editing...
Adobe Illustrator Level 1
SEF-3001IB2
Adobe Illustrator is a widely popular software tool used to create vector graphics and illustrations such as, logos, icons, cartoons, and fonts. Learn how to apply design principles and elements. Discover how to create basic shapes, draw paths, insert text and apply graphic...
Adobe Illustrator Level 2
SEF-3001IC2
In this part 2 course, you will cover advanced topics in Adobe Illustrator. Explore how to combine objects to create illustrations, paint with custom brushes, set character formats and apply effects to an object. Discover how to use painting tools, manage colors, format type...
Adobe InDesign Level 1
SEF-3001ID2
Adobe InDesign is a desktop publishing software application used to create posters, flyers, brochures, magazines, newspapers, presentations, books and ebooks. Learn how to navigate the InDesign interface, manage page elements, and create documents using color, swatches, grad...
Adobe InDesign Level 2
SEF-3001II2
In this Adobe InDesign Level 2 course, you will cover advanced Adobe InDesign topics. Explore how to prepare documents for multiple formats, manage advanced page elements and styles, and build complex paths. Discover how to create interactive documents and export them for vi...
Adobe Photoshop Level 2
SEF-3001HY2
In this part 2 course, you will discuss advanced topics in Adobe Photoshop. Create images and use editing techniques to produce exciting visual effects. Professional or amateur photographers can learn to enhance, modify, and organize their photographs.
Adobe Premiere Pro Introduction
SGR-3100O2
This course will teach the basics of video editing using Adobe Premiere Pro, video import, export, and editing. Learn the components and function of a video camera, pre-production and production considerations, integrating photographs, graphics, titles and text, animation an...
Career Seeking Skills for the IT Industry
HRD-3004AY2
If you want a job in the IT industry, now is the time! Career Seeking Skills for the IT Industry focuses on resume writing, online applications and interview techniques. Learn targeted job-seeking strategies. Examine the use of keywords and phrases for careers in IT. Review...
First
|
Previous
| 1
Next
|
Last