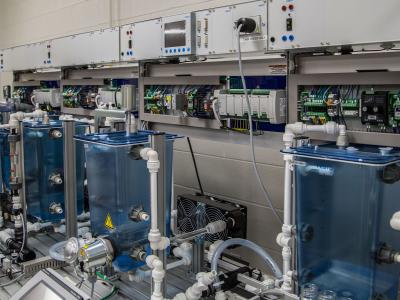 Key Info
Program Contact
John Clevenger
Degrees & Pathways
AAS - Associate in Applied Science
Certificates
About The Program
Wake Tech has developed a curriculum program in Mission Critical Operations – as part of a consortium led by Cleveland Community College.
This curriculum program is a response to industry demand for a mission critical workforce. It will train students in infrastructure development and maintenance, information security, mission critical communications, and emergency operations. Graduates will be qualified to address mission critical breaches, respond to them as they occur, and prevent or mitigate the damages that can result from such breaches. They will also be prepared for a challenging, fulfilling, and well-compensated career. The program will serve industry and promote economic growth and development within the larger community.
The Mission Critical Operations project is funded by the Trade Adjusted Assistance Community College and Career Training (TAACCCT) grant program, developed by the U.S. Department of Labor.